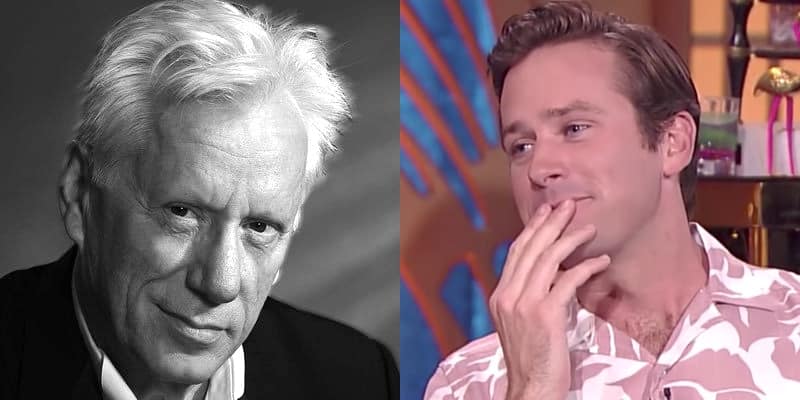 Armie Hammer destroyed conservative troll and faded actor James Wood after Woods blasted Hammer's new film Call Me By Your Name.
Woods, who retweeted a Towleroad post about the film, which features Hammer as a 24-year old American scholar who attracts the attention of a 17-year-old Jewish-American boy played by Timothee Chalamet, accused the film of "quietly chip[ping] away the last barriers of decency."
Woods also hashtagged NAMBLA (the North American Man Boy Love Association).
Hammer tweeted back at Woods: "Didn't you date a 19-year-old when you were 60……?"
Hammer is right. And, Woods replaced that girlfriend with another 20-year-old when he was 66, one who had recently been arrested for felony drug possession.