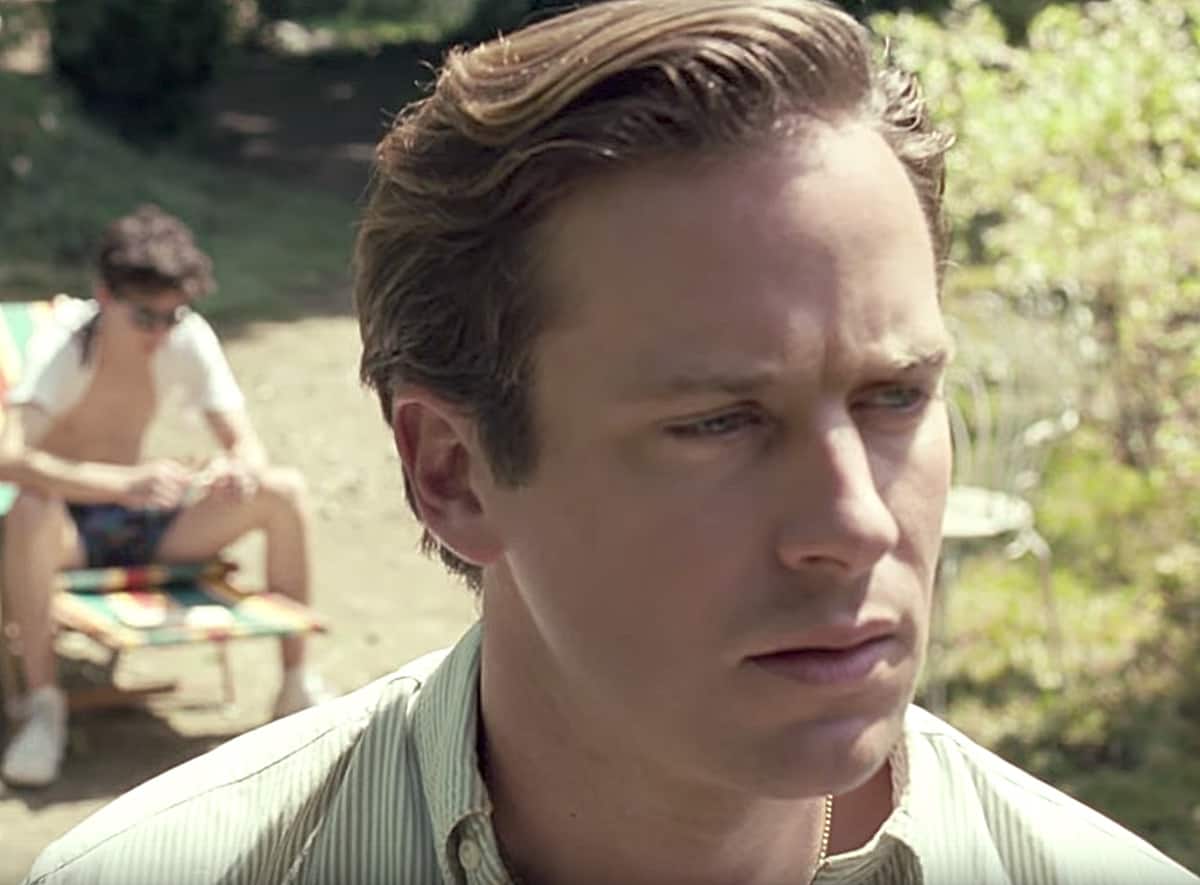 Armie Hammer gave an interview to New York mag's Vulture this week in which he describes the transformative experience he had playing Oliver in Call Me By Your Name.
In the adaptation of the Andre Aciman novel, Hammer plays a 24-year old American scholar who spends the summer of 1983 in Northern Italy, and attracts the eye of a 17-year-old Jewish-American boy, played by Timothee Chalamet, in the home where he stays.
Hammer said that director Luca Guadagnino's directing process was so intense that it wooed him into an emotional romance with his director that both he and Guadagnino described as "falling in love."
Said Hammer: "I've never had such an emotional journey with a director. I've never even considered directors to be emotional people! I don't even know if I've worked with a director who even cared if I was mad at them before. It was more like, 'Shut up and stand on your mark and do your job.'"
And, as often happens in romantic relationships, there was a break-up:
As the production neared its end, Hammer admits, he became peevish and started to withdraw. "For reasons that could be personal to Armie, I had the feeling that he was pulling away," said Guadagnino. "The movie wasn't finished, and I had to bring him back." I asked Hammer what had made him behave like that. "Everybody was sort of lashing out because this thing was ending and nobody wanted it to," he said. He hesitated, wary of what to reveal. "Honestly," Hammer said, "I think I had fallen in love with Luca."
"For me to make a movie, it's really creating a family," said Guadagnino. "Having a very profound familial bond with the people I'm doing the movies with, where you literally and constantly fall in love with all of them. Sometimes, this emotional flow can be very intense. Very! As it was with Armie. And then it can be very complicated."
Hammer had flourished as an actor and as a person under Guadagnino's guidance and he couldn't bear to let the project go. Eventually, he would have to, and so would Guadagnino, who was slated to begin his next film, a remake of the horror film Suspiria. Hammer said he became jealous once he felt Guadagnino mentally move on to that film. "I was like, 'You f**king philanderer! You duplicitous bastard!' And that made me pull away, and then he did, and it turned into this whole thing."
Check out the full interview HERE.
Call Me By Your Name is out on November 24.
Watch the film's trailer, below: