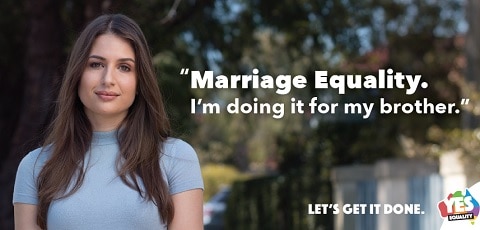 Australian conservatives have launched a "conscientious objection" bill that would allow business owners to deny service to same-sex couples.
Ministers and celebrants would also be able to refuse to preside over same-sex weddings if it went against their beliefs.
The bill also includes a Safe Schools clause that would allow parents to "pull their children out of classes that conflicted with their values, introduce freedom of speech protections for people who spoke out against gay marriage, and introduce an 'anti-detriment clause' that would prevent government authorities from taking legal action against an individual 'with a traditional view of marriage,'" reports News.com.au.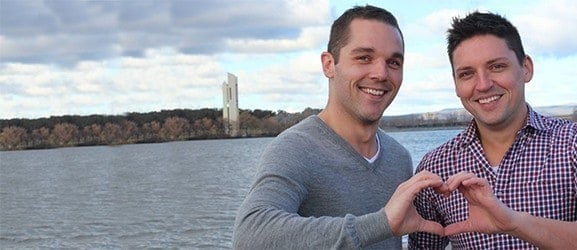 It would also override state and territory anti-discrimination laws.
The conservative bill is not a bill about equality – it's a blatant attempt to punch holes in discrimination law #MarriageEquality #auspol https://t.co/SR66P6hdXq

— Anna Brown OAM (@AnnaEquality) November 13, 2017
The Equality Campaign's Anna Brown said:
"This is not a marriage equality bill. It's about enshrining discrimination and taking Australia back decades. Australians are voting to make our country a fairer and more equal place, not to take us back to a time where people can be denied service at a shop. We are confident that the majority of parliamentarians are sensible and will see this for what it is and not wind Australia back decades. Australians have voted for equality, not more discrimination. Australians believe in a fair go for all – this Bill goes completely against what people have voted for."
Law Council of Australia President Fiona McLeod SC added that the bill would take Australia into "uncharted waters".
"You could potentially see a situation where a hire car company could leave their customers stranded on the way to a marriage ceremony simply because the driver held a thought or belief against it," she said. "This is even if the belief had nothing to do with religion."
According to Deputy Labor leader Tanya Plibersek, the bill is "one more delaying tactic from the people who brought you the $122 million waste-of-money postal survey".
"Are we really saying in Australia today," she asked, "that you can refuse to serve someone because they're gay — that you can refuse to bake them a cake or drive them in your car? That is a bridge too far."