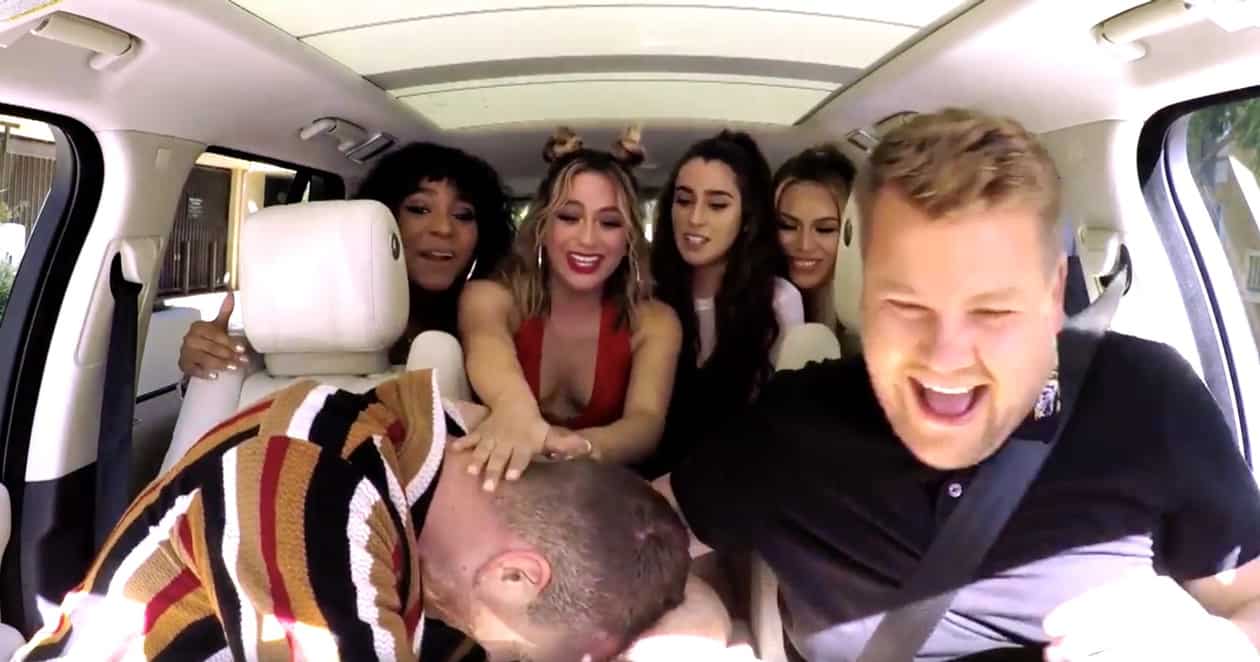 Sam Smith joined James Corden for the latest episode of Carpool Karaoke and was given the dream of his lifetime when they were joined by Fifth Harmony to sing "Work from Home".
Corden started the segment by talking about Smith's massive weight loss and how Sam has left him in the dust as far as their diets are concerned. Smith said he wants to get heavy again and spend his later years in caftans going through photo albums.
Smith told Corden that he was one of the first people to pay attention to his music, the two talked about seeing movie stars in person and how they are all tiny with big heads, and Corden revealed that everyone thinks he's gay.
Smith told some childhood stories, like when he skipped school to go to a Lady Gaga concert and said he was going to a funeral, but got caught. Smith also revealed that he used to be awful at one night stands and now he's "f**king good."
But the episode lit up when Smith began talking about his love for Fifth harmony and how they make him feel "free" and "alive" and "like the woman in me is on fire."
Smith told Corden he wants Fifth Harmony to appear at his wedding and revealed his plans for that as well.
"I want a funeral for my single self. I'm in a coffin and there's a PowerPoint presentation about my single life…and then I raise from the coffin, and then everyone takes off their black clothes and they're wearing white. And then the wedding begins."
So Corden demanded they sing Fifth Harmony's "Work from Home" and had a surprise for Smith in the form of the band themselves."
"Oh my god," Smith freaked. "I'm actually shaking! Oh my god this is my dream."
Also on tap: "Too Good for Goodbyes", "Lay Me Down", "I'm Not the Only One", "Money On My Mind", "Stay With Me", "Pray"
Watch: