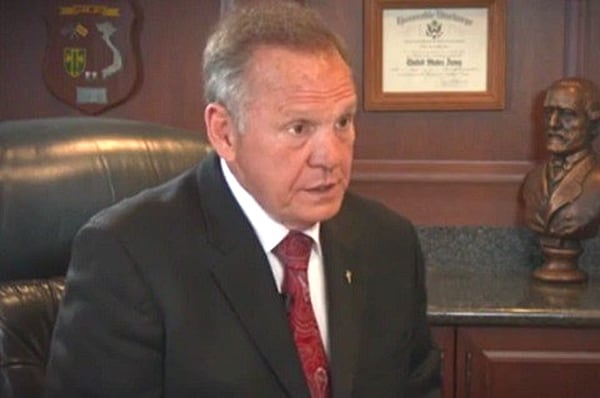 At a campaign stop in Huntsville, Alabama, GOP Senate candidate Roy Moore threatened to sue the Washington Post over the report he sexually assaulted a 14-year-old girl when he was 32.
The well-sourced Washington Post report, which has prompted many top Republicans to call for Moore to step out of the race, cited numerous sources and quoted four women by name.
Suing the Washington Post would require Moore to undergo lengthy depositions.
The former judge condemned the Washington Post story during a campaign speech in Huntsville, Alabama. Earlier, another fellow Republican, Sen. Pat Toomey of Pennsylvania, urged Moore to drop out of the race, saying Moore's explanations had been inadequate
In a Huntsville gym, Moore assured supporters that the Post story was "a desperate attempt to stop my political campaign" and that the allegations that he was "involved with a minor child are completely unfalse and untrue and for which they will be sued."
He provided no details about what type of suit he planned to file or when he planned to file it.
Over the last three days, Moore has sought to undermine the credibility of his accusers, saying he planned to provide unspecified "revelations about the motivations and context" of the allegations. On Sunday, Moore said he was uncovering more background on the claims.
Asked by an attendee which senators he most aligns with, Moore said Rand Paul and Ted Cruz — both of whom have yet to rescind their endorsements of him.