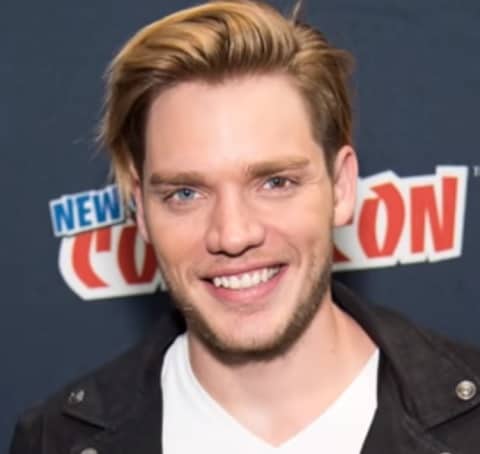 Shadowhunters star Dominic Sherwood has apologized for calling co-star Matthew Daddario a "fag" during a Facebook live session earlier this week.
https://twitter.com/nastjakoh/status/935610213947801600
Sherwood said he was "truly, truly sorry" for saying "'sup fag" during the stream. Daddario, who plays a gay character on Shadowhunters, told Sherwood to stop and quickly ended the stream.  
https://www.youtube.com/watch?v=0fw9nex0dVE
Sherwood posted a video on social media to apologize, describing his behavior as "disgusting".
The BBC reports:
In the video, Dominic says he holds himself "fully accountable" and that he wasn't trying to "make excuses"…
"I'm speaking to all of you today to hold myself accountable, and not to make any excuses in any way," said Dominic.
"The way I behaved today was disgusting and abhorrent, and Matt's reaction was absolutely correct. It was one of disgust.
"I think so many problematic phrases go unchallenged and they perpetrate negativity and hate and intolerance.
"And today I was a part of that and I am truly, truly sorry.
"Moving forward I will endeavour to make sure the words I use create love."
https://twitter.com/Dani_Torres_02/status/935615667667177472
In the video, Daddario adds: "I want you to know that we support you tremendously. It is a conversation that we have every day. It is something we work for every day."
(Dominic Sherwood image screen shot via YouTube)