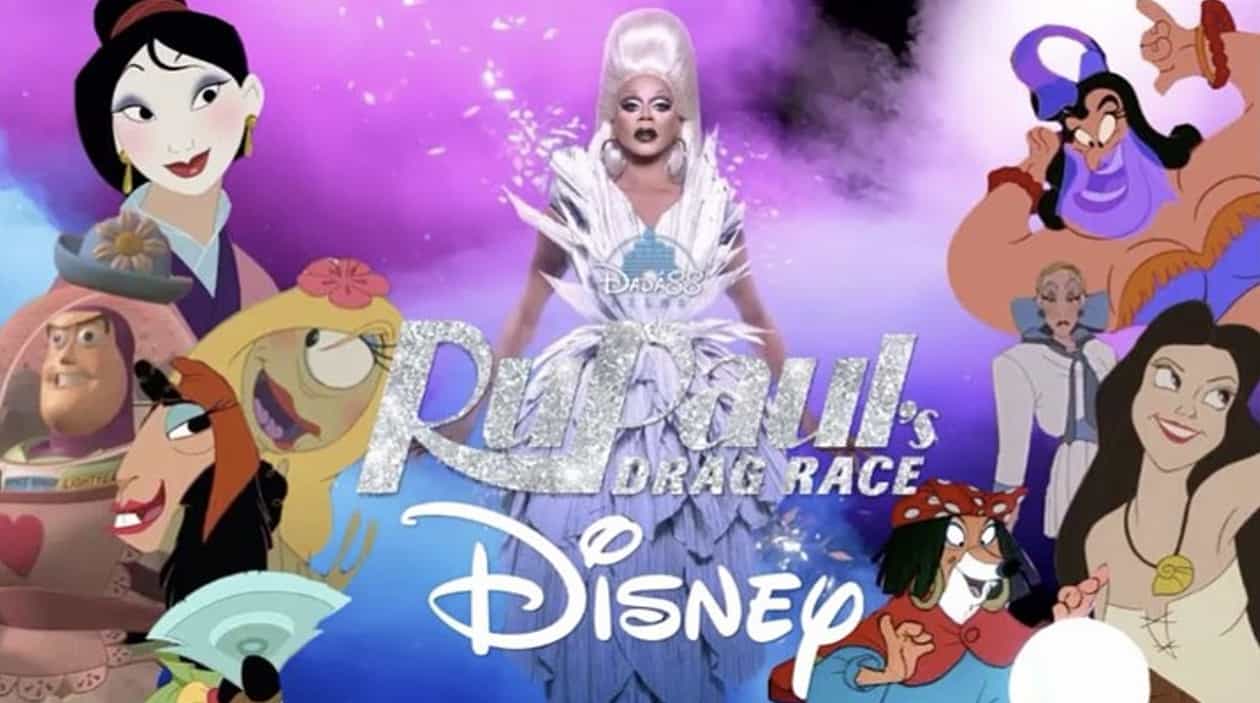 What if some of the most beloved Disney characters got into their drag personas for a special edition of RuPaul's Drag Race?
It would look like this parody video from vlogger Edgardo Arrendondo, who took Buzz Lightyear, Mulan, the Genie from Aladdin, and Robin Hood, among others, and transformed them into Mrs. Nesbitt, Fa Ping, Jeanie, and Robin Hoe, respectively.
Shantay, Edgardo. You stay.
Watch:
Friday morning we'll have the recap from this week's episode of RuPaul's Drag Race All Stars, which airs this Thursday night. If you missed the recap of last week's premiere, catch it HERE.
RuPaul also recently appeared on The Late Show with Stephen Colbert.
Colbert wanted to become fluent in "Ru-ish," asking RuPaul about some of the terms he uses on Drag Race, like "T" (truth), "Okerrr" (a declaration of yes I hear you and I agree), and finally "squirrel friends" (used on the show to refer to other drag queens, particularly those who hide their nuts).
Explained RuPaul to an amused Colbert: "These are friends who enjoy nuts."
Added RuPaul: "I love 'em. Love 'em."
"Salted?", asked Colbert.
"Any way I can get 'em, honey. I love me some nuts."