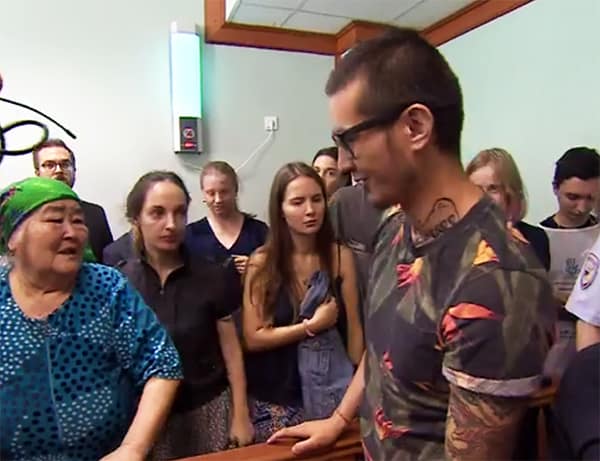 Russia's Supreme Court has overturned the decision to deport Uzbekistani gay journalist Khudoberdi Nurmatov.
Nurmatov, who writes under the pen name Ali Feruz for the investigative independent newspaper Novaya Gazeta, faces torture at the hands of the security services and possibly death if he returns to Uzbekistan.
He has spent the last six months in a detention centre near Moscow. According to MPN News, in 2015, eight people held there opened their veins in protest at the inhumane conditions.
We welcome #Russian Supreme Court ruling not to extradite #journalist Khudoberdi Nurmatov (aka Ali Feruz) to Uzbekistan. We hope he will be released and allowed to travel and work unobstructed very soon https://t.co/xZEuYUyGuY

— CPJ Europe and Central Asia (@CPJ_Eurasia) January 25, 2018
The Moscow Times reports:
A Moscow city court ruled in August to forcibly deport Nurmatov to Uzbekistan, where he holds citizenship, for violating migration law, while his Russian asylum application was turned down by a court in October. The journalist's supporters say that he risks persecution and torture in Uzbekistan and have launched an international campaign in his defense titled: "We Don't Have the Right Not to Save Him."
Russia's Supreme Court overturned Nurmatov's deportation order Monday, ruling that his case "had not received the necessary legal evaluation."
It urged the Moscow City Court to review a letter sent from the German Embassy confirming that Nurbatov has permission to reside in Germany.
The Supreme Court also said that the city court's indefinite extension of Nurmatov's stay in a temporary holding facility for foreigners was "an unjustified restriction on his freedom."
In April last year, the Russian journalist who broke the story regarding Chechnya's recent crackdown on gay and bisexual men went into hiding following a number of death threats.