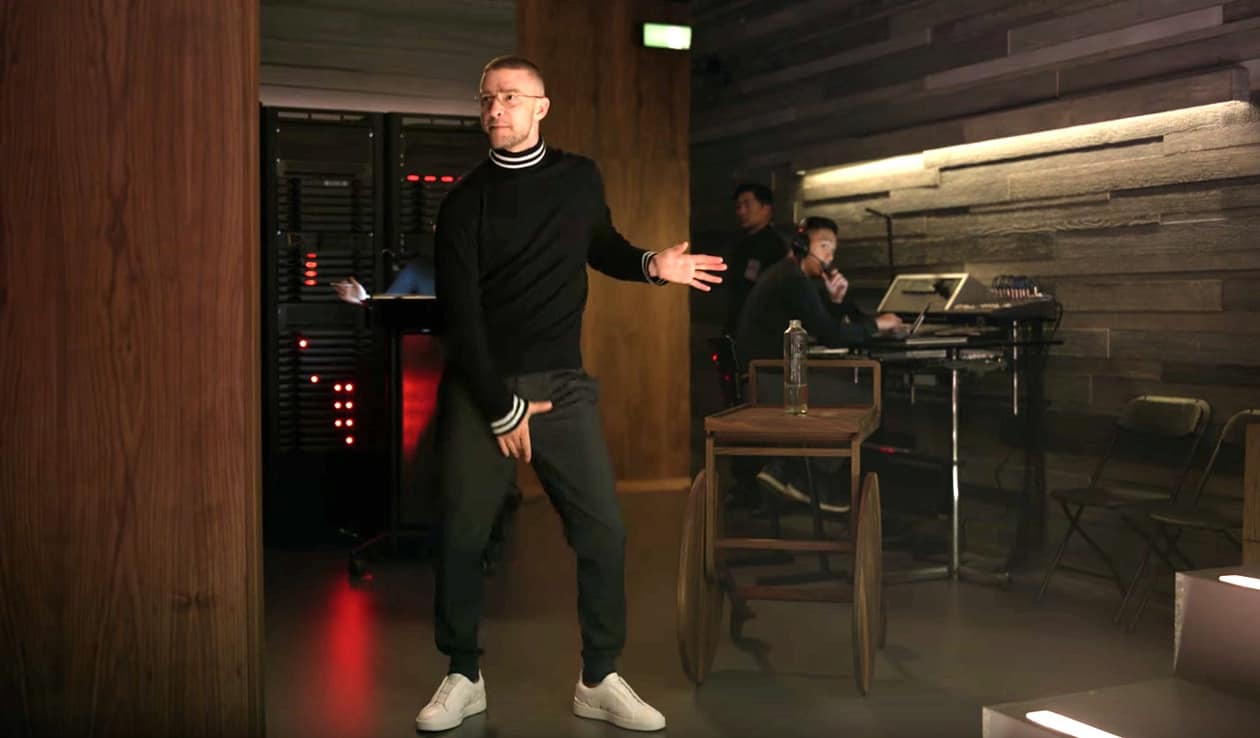 Justin Timberlake FILTHY
Mark Romanek directs the futuristic new video for Justin Timberlake's "Filthy" in which the 'Man of the Woods' channels Steve Jobs at a tech presentation featuring dancing cyborgs.
Beginning with some bombastic guitar rock, it transmogrifies into a beautifully dark, undulating funk track underpinned by a whiplash bass womp. This kind of wobbling bassline was made ludicrous by the American take on dubstep earlier in the decade, but here co-producers Timberlake, Timbaland and the latter's protege Danja conspire to make it dangerous again. Alongside the blockbuster elements there are gorgeously subtle flourishes, like the fluttering intake of breath sitting low in the mix.
Vocally, Timberlake heavily channels Prince, particularly the exacting, scornful tone of When Doves Cry, while his "whatchu gonna do with all that meat?" is like an X-rated version of Bruno Mars's "whatchu tryna do?" from 24k Magic. If this is Timberlake's white rebranding, he's not doing a great job of it. But it's not a mere parroting of others, either – the chorus, which modulates into a sweeter, smoother key, is signature Timberlake.
Watch:
Timberlake earlier this week released a teaser for the full album Man of the Woods which you can watch here.
Timberlake won an IHeartRadio award last year for "Can't Stop the Feeling" and had some empowering things to say to minority and LGBT young people.
Said Timberlake:
"I wrote this song because I wanted it to be about inclusion, about being together. I guess I want to take this opportunity and speak to young people right now cause there's a lot of you looking at me.
"If you are black or you are brown or you are gay, or you are lesbian, or you are trans, or maybe you're just a sissy singing boy from Tennessee — anyone who has treated you unkindly, it's only because they are afraid or they have been taught to be afraid of how important you are.
"Because being different means you make the difference. So, f**k 'em."