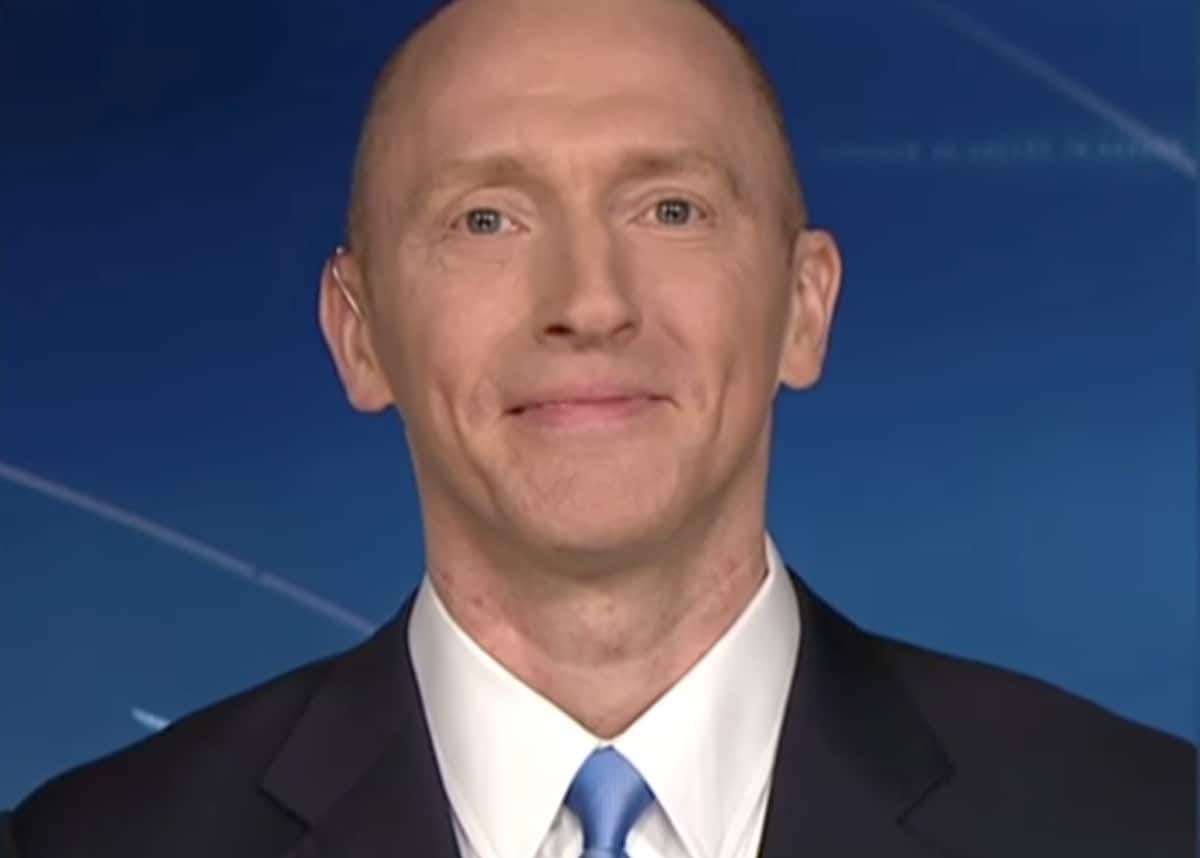 Carter Page, whom this week's Nunes memo named as the Trump adviser the FBI allegedly received improper court permission to spy on, declared himself an "adviser to the Kremlin" in 2013 according to a letter obtained by TIME magazine:
The letter, dated Aug. 25, 2013, was sent by Page to an academic press during a dispute over edits to an unpublished manuscript he had submitted for publication, according to an editor who worked with Page.
"Over the past half year, I have had the privilege to serve as an informal advisor to the staff of the Kremlin in preparation for their Presidency of the G-20 Summit next month, where energy issues will be a prominent point on the agenda," the letter reads.
The Nunes memo says the FBI based its request for eavesdropping permission on information provided by former British spy Christopher Steele while Steele was working for Democrats.
House Democrats, the FBI and the Justice Department have all raised questions about what they say are omissions and misleading analysis in the Nunes memo. They argue the FBI presented multiple pieces of evidence, beyond the Steele dossier, in their request for a warrant against Page from the secretive FISA court. But President Donald Trump argued after declassifying the memo that it showed that "a lot of people should be ashamed of themselves."
Transcripts of former Trump campaign advisor Carter Page's seven-hour closed door testimony to the House Intelligence Committee in November painted a much more engaged picture of Page's interactions with Russian officials than he had previously described.
NBC News reported:
Page told the committee he wrote to Mueller on Oct. 5, explaining that he intends to plead the Fifth Amendment and keep documents related to his work in Russia to himself…
"During many public appearances prior to his November 2, 2017 testimony before the House Intelligence Committee in open session, Carter Page characterized his July 2016 trip to Russia as a private one in which his interactions with Russian individuals were largely confined to the 'man on the street,'" Schiff said. "In his testimony, however, he was forced to acknowledge that he communicated with high level Russian officials while in Moscow, including one of Russia's Deputy Prime Ministers. He also admitted notifying the fact of his meetings to his campaign supervisors.
Page previously said "[I have] no intention to plead the Fifth, since I've never done anything wrong."
The White House claimed in the spring that Trump didn't even know page, but Trump hitched himself to the former aide in tweets made on May 31, 2017.
Page's November testimony confirmed several of the details in the Steele dossier, as Business Insider noted:
Democratic Rep. Adam Schiff confronted Page with an email he wrote on July 8 from Moscow to Trump campaign adviser J.D. Gordon saying that he had received "incredible insights and outreach from a few Russian legislators and senior members of the presidential administration here."
Former British spy Christopher Steele wrote in the dossier that an "official close to Presidential Administration Head, S. IVANOV, confided in a compatriot that a senior colleague in the Internal Political Department of the PA, DIVYEKIN (nfd) also had met secretly with PAGE on his recent visit."
According to that official in the dossier, Diveykin told Page that the Kremlin had a dossier of kompromat on Hillary Clinton that they wanted to give to the Trump campaign.
In his congressional testimony, Page denied meeting with Diveykin and said the "senior members of the presidential administration" that he had referred to in his email was actually just "a brief, less-than-10-second chat with [deputy Prime Minister] Arkadiy Dvorkovich."
Much more at BI.
As Towleroad's Luis Damian Veron reported previously:
A partially-corroborated dossier on Trump regarding Russian intelligence operations surrounding his candidacy and campaign also led to a wiretap authorization for one of his aides, Carter Page, to investigate his ties to Russian agents, according to American officials briefed on the investigation.
The warrant was issued to the FBI last summer by a Foreign Intelligence Surveillance Court judge due to probable cause that Page was working as an agent of a foreign power, namely Russia. The dossier made headlines earlier this year for some of its more salacious details pertaining to compromising information Russia is alleged to have gathered on Trump.
Page has stated he will file a lawsuit asserting that he had been improperly surveilled, although the warrant had been obtained through proper channels. He has also laughably compared himself to Martin Luther King, Jr. as an unjust target for surveillance. While claiming that the FBI acted out of political motivation, he hasn't explained why he in particular would be singled out among several Trump campaign officials, or referenced how he had identified as a contact for a Russian undercover agent as early as 2013. He claimed in that case that he had been unaware of the spy's true nature.
Page's new testimony reveals that he also told Trump staffers at the highest level – Corey Lewandowski and Hope Hicks – about his contacts with Russian officials. The Trump campaign has denied knowing that anybody in their campaign was in contact with Russian officials