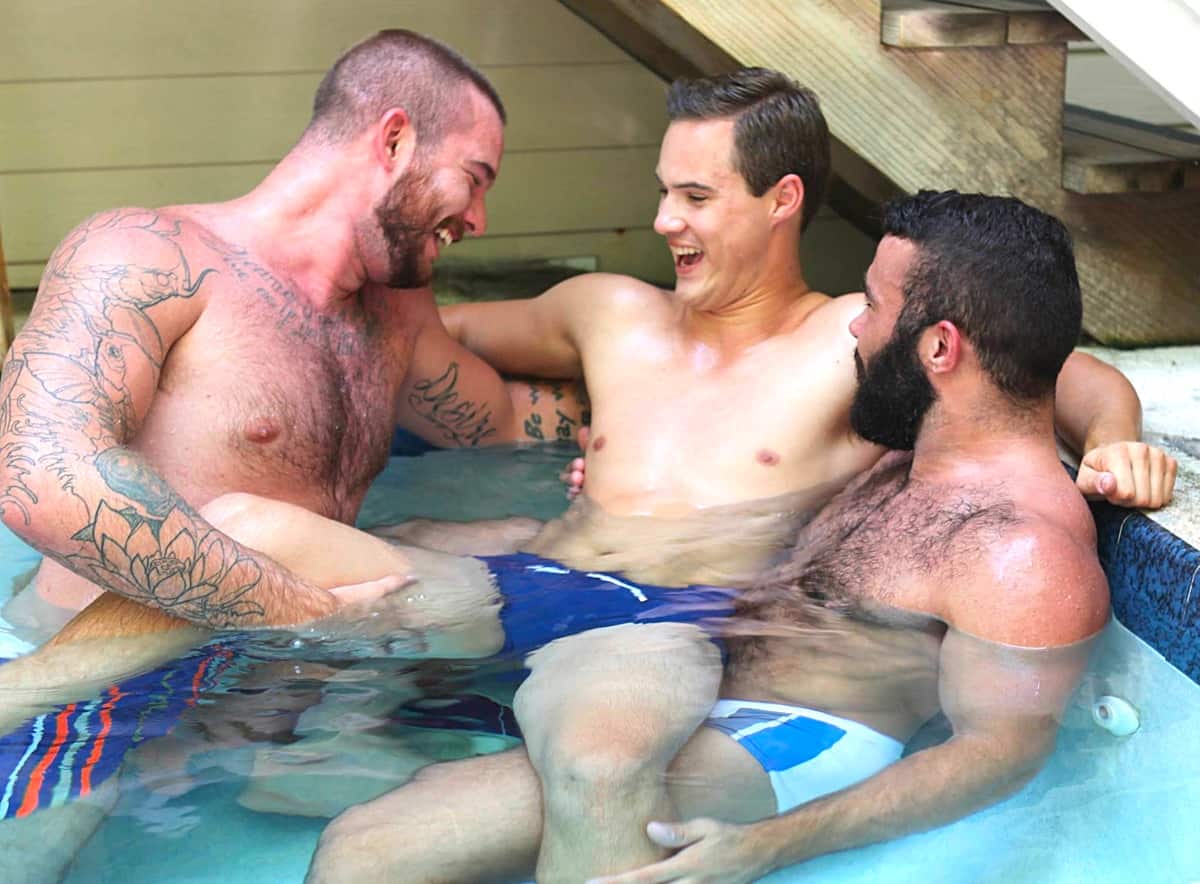 For those wondering how to spend their hard-earned gay dollars this year, clear your calendars for a trip to the Conch Republic of Key West. The southernmost city in the continental United States has a rich gay history that still attracts flocks of LGBT travelers each year.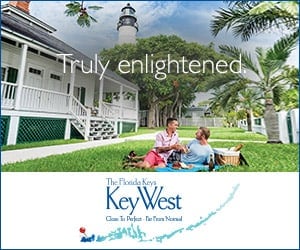 The island's welcoming attitude (summed up nicely in local parlance, "Close to perfect, far from normal") make it an ideal spot for gay visitors. With its unique blend of fun in the sun and vibrant LGBT hotspots, it's easy to pack a long weekend (or indulge in an extended stay) on the island, but if you're curious where to start, we've rounded up our TOP FOUR reasons to drop everything and book your trip to Key West right now.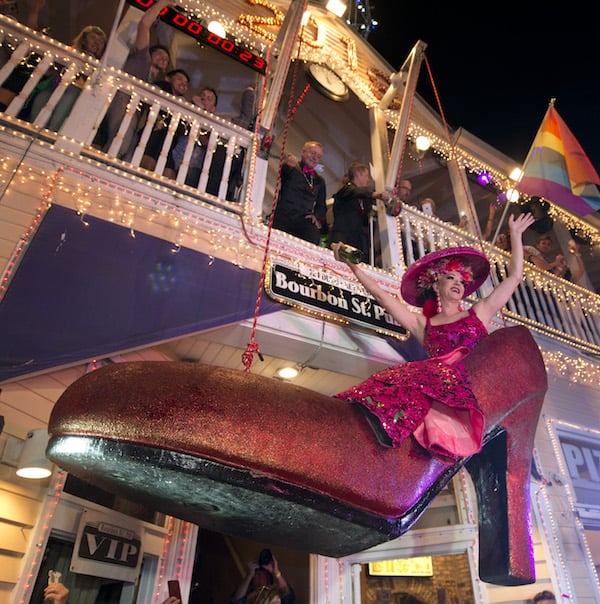 The Bars
No matter what kind of watering hole you prefer to wet your whistle, you're sure to find the perfect place in Key West. There's a variety of gay bars to choose from, running the gamut from mild to wild. Make your reservations to catch one of the nightly drag shows at 801 Bourbon Bar, home to the 801 Girls and their leader, the legendary drag queen Sushi. You can also catch the Aquanettes nightly performing at Aqua.
On the other end of the spectrum, if you'd rather see folks performing masculinity, check out the leather and Levi's scene at 1 Saloon, where rough and tumble patrons compete for Best Chest, Best Butt and much more (like, a lot more) Fridays at midnight.
If you're looking for a little something more laid back, Bobby's Monkey Bar is the perfect spot to mix it up with the locals. The clientele is mixed gay and gay-friendly, so swing by for a low-key nightcap or casual cocktail.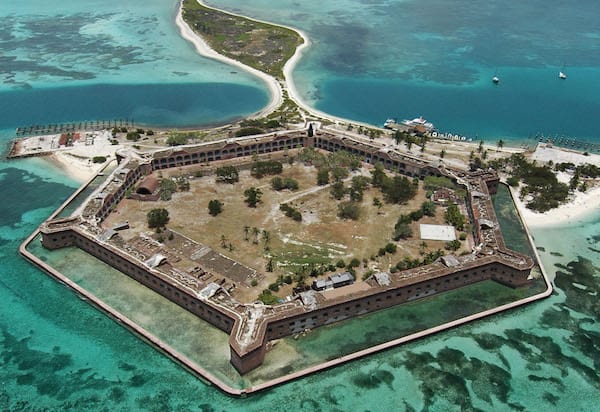 The Beach
You certainly didn't come to Key West to stay inside all day, so soak in the sun at Fort Zachary Taylor Historic State Park. Although it's a picturesque park, beachgoers be warned: It can get a bit rocky, so pack your swim shoes. The titular fort is also an interesting attraction to learn more about its role in the Civil War and Spanish-American War.
There's also Dry Tortugas, which is a boat ride away, but worth it for the crystal clear waters, coral reefs and marine life. While there you can also check out Fort Jefferson, one of the largest 19th century forts in the United States.
Leave landlubbers behind for some adventures on the water. Hop aboard a jet ski or take to the sky parasailing with Fury. If that's a touch too extreme, chill-y out with with your willy out aboard the Blu Q, Key West's longest-running, all-gay charter. Check out the availability of their clothing-optional, all-male daytime sails and sunset cruises for gay men and women.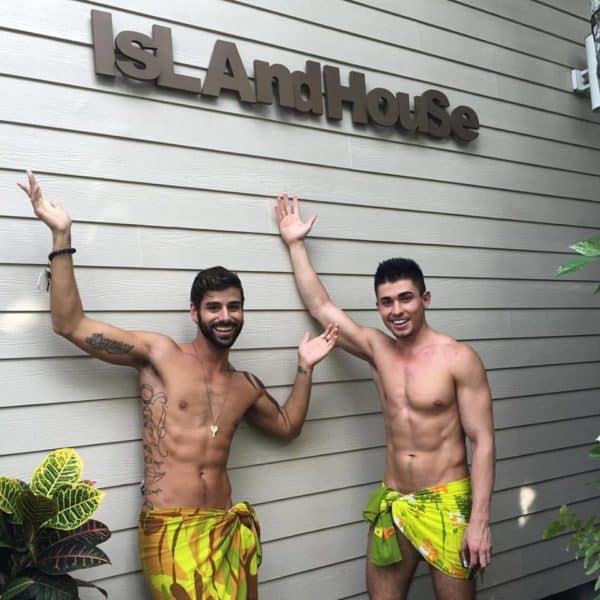 The Boys
While Key West makes a great romantic getaway for couples, single travelers will certainly have their, um, hands full with friendly locals and fellow travelers. Take full advantage of Key West's welcoming clothing-optional culture with a stay at gay guesthouses like the iconic Island House, where the bumping poolside scene and video room will feed your wild side while luxurious rooms and a world-class café help you unwind, or Equator Resort, which includes 11 complimentary adult channels beamed right into your bedroom.
For a whole other kind of sightseeing, take a night to visit Bourbon St. Pub. Proudly hosting the Men of Bourbon, ogle sexy, shirtless go-go boys while sipping your vodka-soda. After you've had enough liquid courage, head upstairs to the clothing-optional New Orleans House to lose your inhibitions (and pants).
The Brunch
You certainly won't go hungry during your stay in Key West. The island boasts a bustling culinary scene featuring mouth-watering meals from delicious fried conch fritters to high-end cuisine. Of course, the most important meal for any gay traveler is brunch. Take advantage of Key West's fresh seafood options with Florida lobster benedict at Banana Café or a local yellowtail snapper benedict at Azur.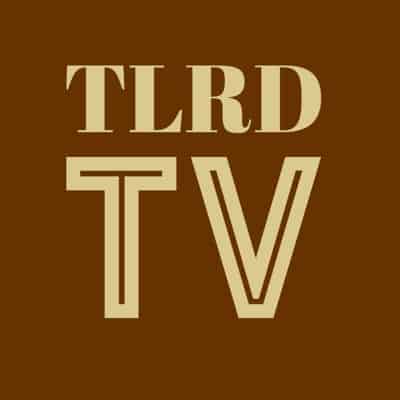 Don't worry if you oversleep. You can always grab an Instagram-worthy donut at Glazed Donuts before hitting up the Sunday pool party at Island House or the traditional Sunday tea dance at La Te Da in the afternoon.