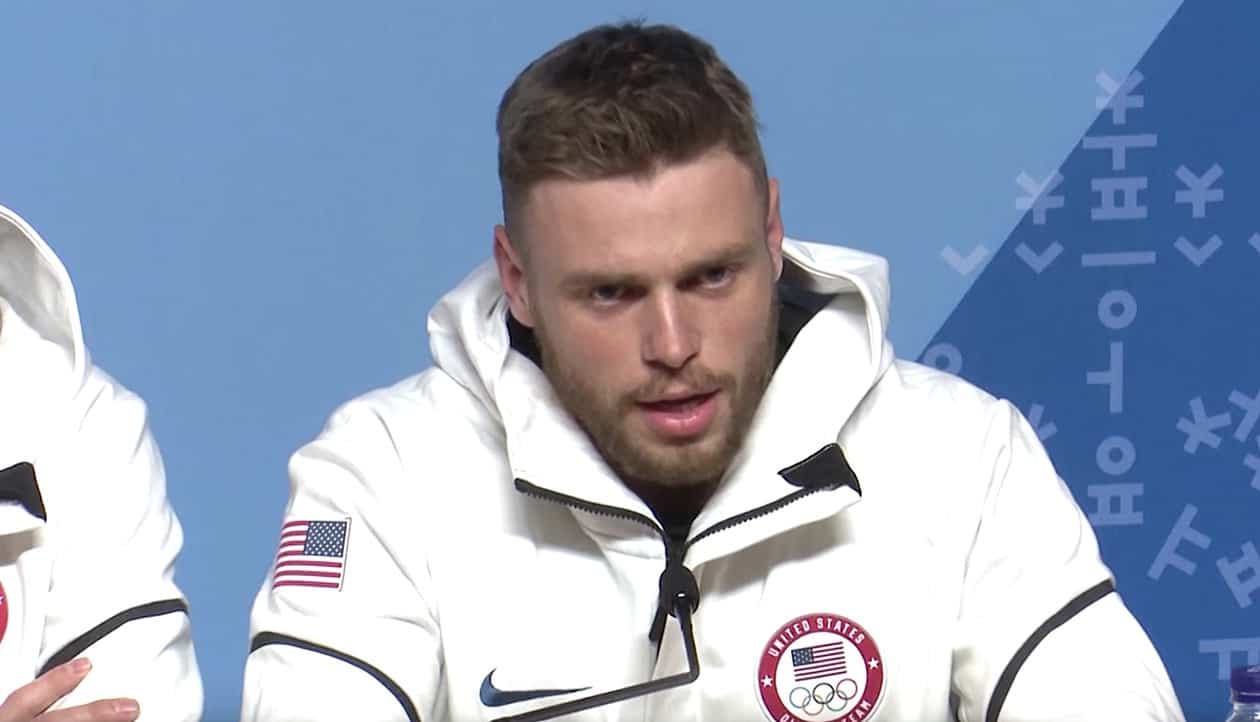 Olympic skier Gus Kenworthy sat down with reporters at a press conference over the weekend and was asked several questions about the conflict between Adam Rippon and Mike Pence and Kenworthy's own remarks on the topic.
Said Kenworthy of a meeting with Mike Pence: "I think I've kind of made my opinion on the matter pretty clear. I don't think that I have any inclination toward a meeting. It think that would be a much bigger distraction for me and right now, I'm just focusing on competing but I'm very excited to be here representing the US and the LGBT community. I'm very happy to meet Adam and we got to hang out at opening ceremonies and I think he's just a tremendous guy."
Asked what he'd do if he happened to run into Pence, Kenworthy replied: "Well I guess we'll see how I handle it. I think I have always been someone that has had to compartmentalize my life because I was in the closet and I always at fear of outing myself. I always had so much going on in my mind that I couldn't share it with anyone, so I actually feel, now that I'm out, I have less to compartmentalize…I've made it very clear who I am and I think I have taken a step into a sort of leadership role for the LGBT community because there isn't a ton of representation at the Games. It's also just me and I'm just being myself so it's almost easier than ever to be here and be competing and just feel free and liberated. I'm excited for Adam and all the other out athletes here."
A reporter also asked if he would take his shirt off (like Tongan athlete Pita Taufatofua) if he were chosen as flag bearer.
Replied Kenworthy: "I actually don't know how that Tongalese guy did that because it was freezing…I've got a lot of respect for that guy, and sure, I would happily do that, but I think there are more aptly suited people to carry the flag."
Watch: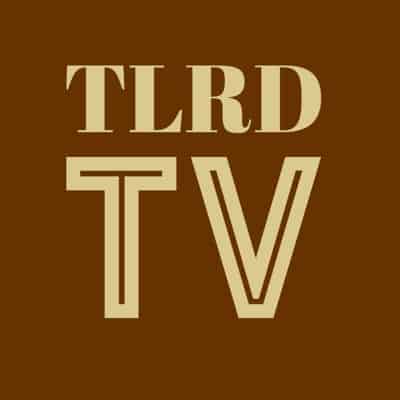 News broke last week that Rippon turned down a request from Mike Pence to talk after Rippon denounced the homophobic vice president's role in leading the U.S. delegation to PyeongChang.
Rippon spoke with USA Today about the choice: "You mean Mike Pence, the same Mike Pence that funded gay conversion therapy? I'm not buying it."
Rippon said he'd avoid a meet-and-greet with Pence because of his views: "If it were before my event, I would absolutely not go out of my way to meet somebody who I felt has gone out of their way to not only show that they aren't a friend of a gay person but that they think that they're sick."
Rippon also said that Pence does not have a "real concept of reality" if he declares himself to be a "devout Christian" and stands by Donald Trump's policies: "If he's okay with what's being said about people and Americans and foreigners and about different countries that are being called 's—holes,' I think he should really go to church."
Rippon said he might speak to Pence if he felt there was a way to have "an open conversation."
But Pence reportedly wanted to have a conversation sooner than that, according to USA Today:
Pence apparently was so concerned about Rippon's comments that he then set in motion the attempt to speak with him. Farah did not reply to an email earlier this week seeking comment on this story. Rippon's agent, David Baden, said his client would have no further comment on the issue.
In January, Pence's spokesman Alyssa Farah told USA Today that Rippon's claims have "no basis in fact:"
"The vice president is proud to lead the U.S. delegation to the Olympics and support America's incredible athletes. This accusation is totally false and has no basis in fact. Despite these misinformed claims, the vice president will be enthusiastically supporting all the U.S. athletes competing next month in Pyeongchang."
That, unfortunately, is not true.
Pence, as his record shows, is no friend to the LGBTQ community.
In 2000 during his first successful run for Congress, Pence said that he was in favor of sending money allocated to care for people with HIV/AIDS to organizations that provide conversion therapy.
From running a think-tank that published virulently anti-gay articles, to attempting to divert HIV/AIDS money to fund conversion therapy, to refusing to protect LGBT Hoosiers from discrimination, to legalizing anti-LGBT discrimination in Indiana, to cozying up to notorious homophobes, to supporting a ban on gay marriage, and decrying the 'mainstreaming of homosexuality in the military' after DADT was repealed, Pence's record is among the worst records on LGBTQ issues of anyone who has ever occupied the office of the Vice President.
Pence tweeted a defense of his record last week as he departed for PyeongChang, claiming reports that he is anti-gay are "fake news."
Tweeted Pence: "Headed to the Olympics to cheer on #TeamUSA. One reporter trying to distort 18 yr old nonstory to sow seeds of division. We won't let that happen! #FAKENEWS. Our athletes are the best in the world and we are for ALL of them! #TEAMUSA"
Headed to the Olympics to cheer on #TeamUSA. One reporter trying to distort 18 yr old nonstory to sow seeds of division. We won't let that happen! #FAKENEWS. Our athletes are the best in the world and we are for ALL of them! #TEAMUSA

— Vice President Mike Pence Archived (@VP45) February 8, 2018
He then added a personal tweet to gay U.S. figure skater Adam Rippon, who has been at the center of headlines for refusing a meeting with Pence over his anti-gay record:
".@Adaripp I want you to know we are FOR YOU. Don't let fake news distract you. I am proud of you and ALL OF OUR GREAT athletes and my only hope for you and all of #TeamUSA is to bring home the gold. Go get 'em!"
.@Adaripp I want you to know we are FOR YOU. Don't let fake news distract you. I am proud of you and ALL OF OUR GREAT athletes and my only hope for you and all of #TeamUSA is to bring home the gold. Go get 'em!

— Vice President Mike Pence Archived (@VP45) February 8, 2018