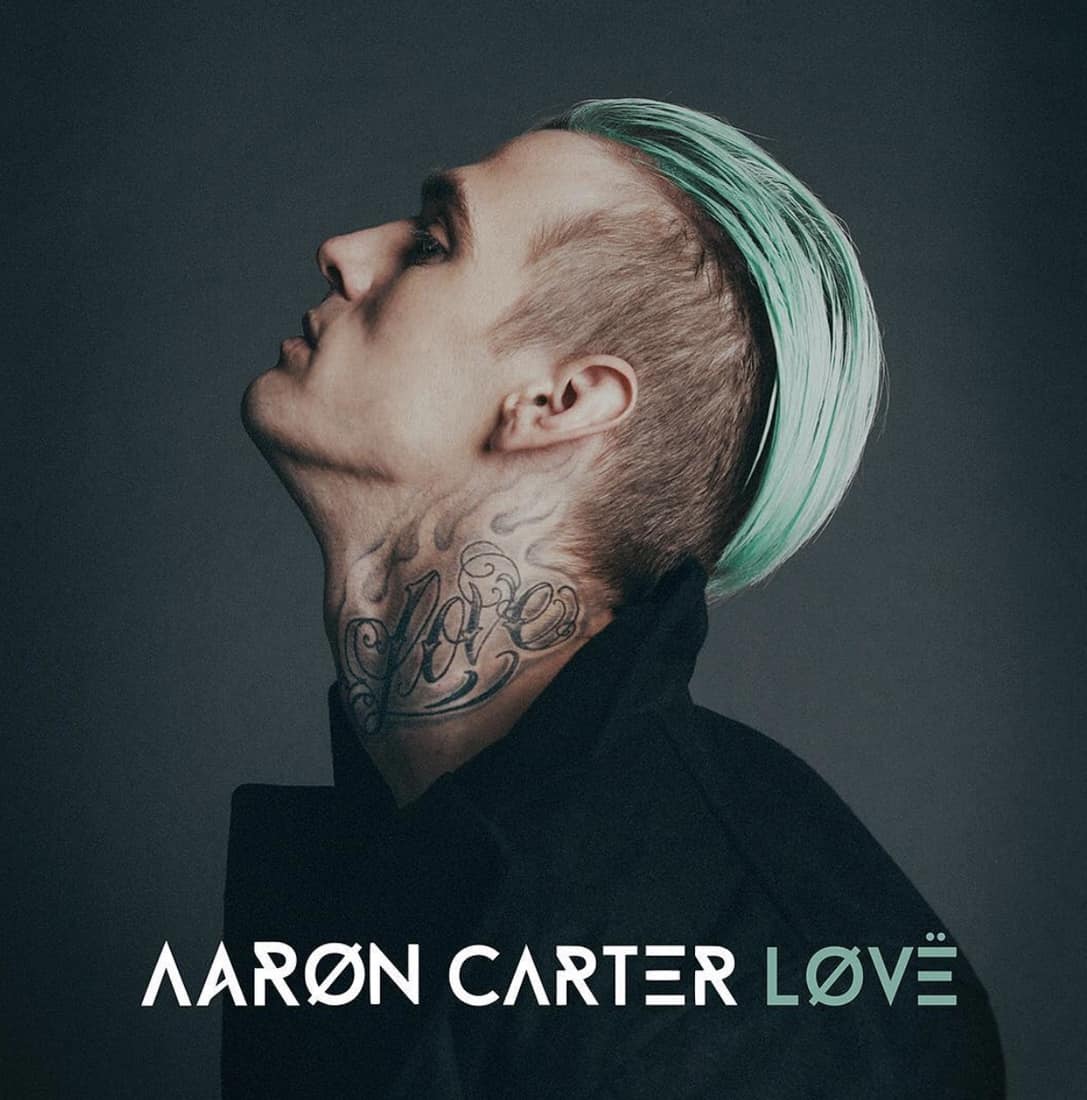 Aaron Carter went back into the closet in a Hollywood Life podcast, saying his coming out as bisexual was "misconstrued."
Said Carter: "It was more so just a story that happened when I was like 17 with somebody. I can find men and women attractive, but when it comes down to it, I think it was a little misconstrued. I see myself being with a woman and having kids. I want to have a family. I keep telling people that. I don't want it to be misconstrued too much, just because I was open about a story."
Carter came out as bisexual in a note on social media in August 2017, saying that it "has been weighing on [his] chest for nearly half of [his] life."
In the social media post, Carter, the brother of Backstreet Boys' Nick Carter, said that since the age of 13 he has found both boys and girls attractive and had his first experience with a man at the age of 17.
Added Carter: "This doesn't bring me shame, just a weight and burden I have held onto for a long time that I would like lifted off of me."
Saying he never wanted to be a "figure of disappointment," Carter concluded with a quote from Boy George he said summed up his feelings: "I've neveer felt as though I didn't belong, I just acted as though I did."
Carter has since deleted that post.
In a follow-up interview, Carter was asked about how he's feeling and why he decided to come out when he did.
Said Carter: "All I can say is that I'm really looking forward to the future right now – and whether I choose to be with a woman or a man is my decision. No one else's. To be honest, I've been thinking about it for years. I just felt like it was something I needed to do. I was having some personal issues, some turmoil in my ex-relationship. It was something that I just felt like was important and I needed to say. It was a part of a new chapter of turning 30…"
He said he has known since his early teens, but didn't tell anyone: "I knew when I was a little kid, like 12, 13. No-one really knew. Not my mom, no one. It wasn't until I was about 17 that there was somebody I had a small relationship with."
He also broke up with his girlfriend after telling her: "I had discussed it with my ex-girlfriend and she didn't really understand it. She didn't want to, and that was it… We parted ways…I don't really know what else to say about it."
Carter also had advice for others coming out: "The process is at your own pace and when you feel comfortable. There might be a lot of people who don't agree with it, but you might be surprised by the people who do….I was shocked. I was blown away [by the supportive comments]"
He added: "I am a single man right now. And whether I choose to be with a woman or a man is my decision."