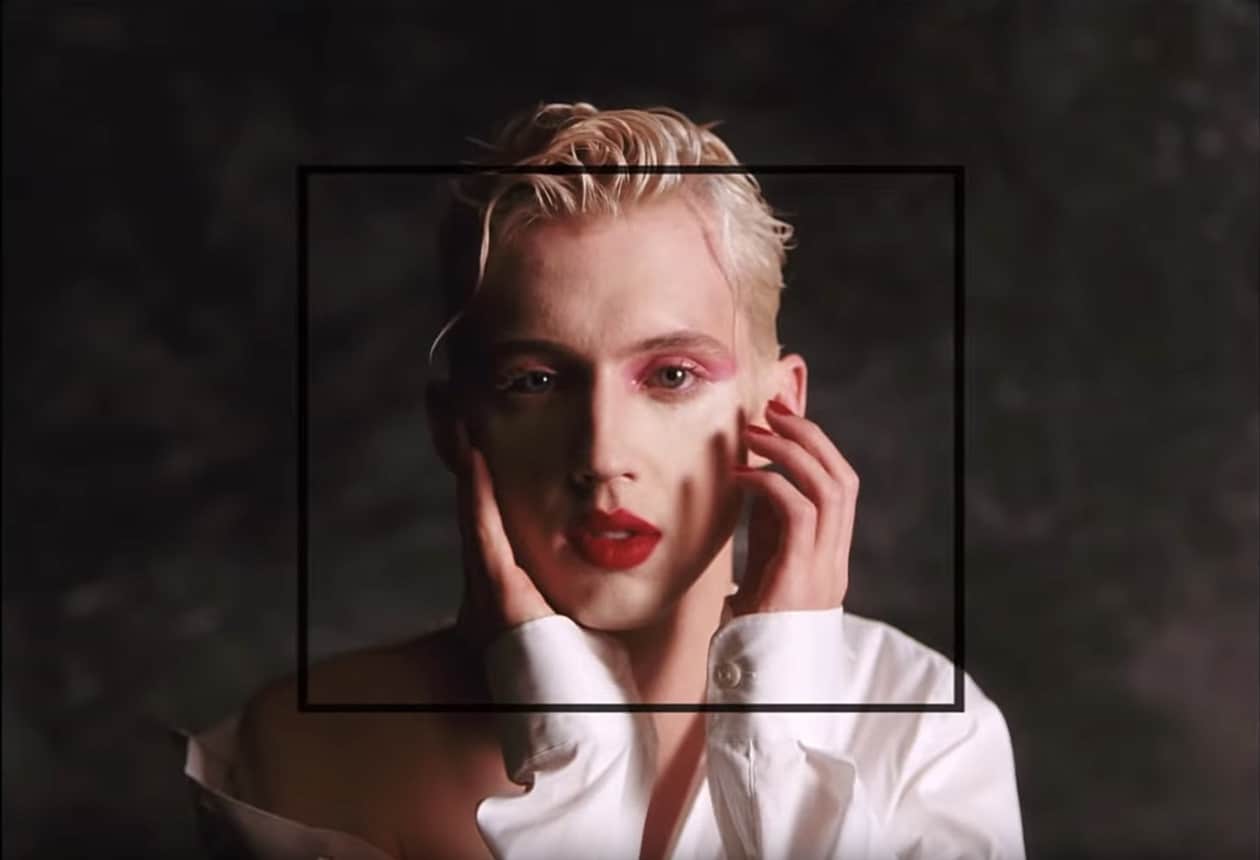 Pursing a pair of pouty red lips, Troye Sivan slips right in to a parade of androgynous art/fashion tableaus including a blue feather wig and white boots and a leather coat and beret in the new video for "Bloom", revealed by the singer himself in a since-deleted tweet to be about bottoming.
The looks are intermingled with shots of a shirtless man flexing from behind and segue into Sivan standing in a stylized Pierre et Gilles-esque floral diorama.
The lush clip was directed by Bardia Zeinali.
Watch: