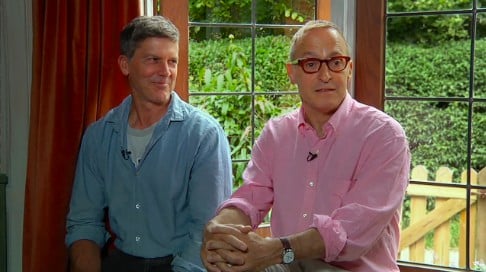 Last year we wrote about a Kickstarter for David Thorpe's film Do I Sound Gay? which explores the reason why some people sound stereotypically gay and some don't. The film opened last weekend in New York City and opens this weekend in L.A., Atlanta, Denver, and Philadelphia.
Today, Vulture published a charming new clip from the film, which offers an enlightening look at perceived masculinity vs perceived femininity, featuring author David Sedaris talking about his partner of more than 20 years, Hugh Hamrick.

The New York Times also published a fascinating mini-doc on the film featuring two of its other subjects, and you can watch that HERE.