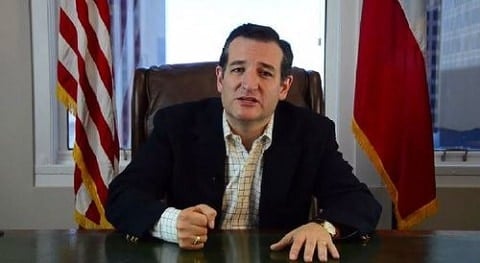 Speaking at a Fourth of July celebration in Georgia, GOP presidential hopeful Ted Cruz said he hopes the SCOTUS decision on same-sex marriage creates a homophobic "raging inferno," reports Right Wing Watch.
What a time celebrating #IndependenceDay in Milner, GA! Complete with a performance by @CharlieDaniels! 🇺🇸 pic.twitter.com/G5D6GIE3CY

— Ted Cruz (@tedcruz) July 6, 2015
Speaking at the event in Rock Springs Church, Milner, Cruz said:
"It is my hope that that marriage decision serves as a spark to start a fire that becomes a raging inferno and an awakening that sweeps this country as the body of Christ rise up to defend the values that have built America into this great nation that we are."
Last month, Cruz claimed to be the biggest and best anti-gay GOP candidate for 2016.
Watch the speech below.
https://www.youtube.com/watch?v=TPL_hwbFP64