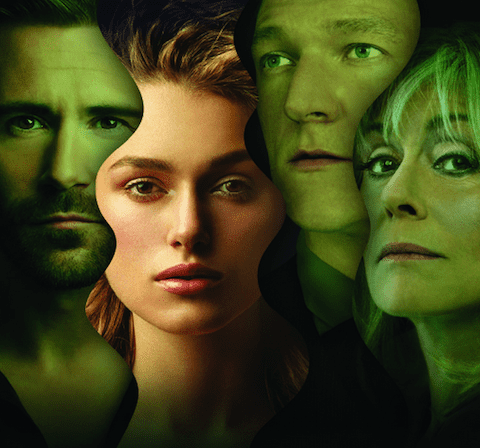 Stars are lighting up marquees, classics are rising like ghosts, and new musicals are mustering the balls to compete with Hamilton (god speed). A whole crop of new productions is coming to Broadway this fall — here's what you need to know.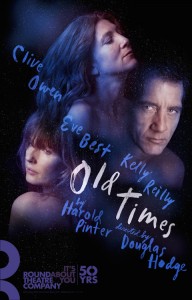 If it's celebs you crave, get ready for some heady (and heavy) encounters. Keira Knightley stars in Roundabout Theatre Co.'s new adaptation of Émile Zola's Thérèse Raquin, playing a Frenchwoman who takes up a dangerous affair with her hub's childhood friend. Clive Owen makes his Broadway debut in Harold Pinter's Old Times, another Roundabout revival about a chilling love triangle between a married couple and a trusted pal.
Al Pacino returns to Broadway in David Mamet's latest, China Doll, of which the playwright says, "I wrote it for Al, it's better than oral sex." (Let's just hope it's better than Race). Bruce Willis will make his first Broadway appearance in a stage adaptation of Stephen King's Misery. Vets of stage and screen James Earl Jones and Cicely Tyson play a sparring pair of retirees in D.L. Colburn's 1978 Pulitzer-winner The Gin Game.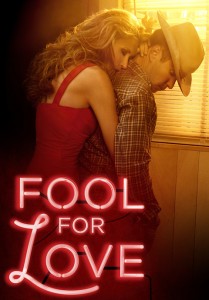 Homegrown Broadway stars will also be headlining revivals. Nina Arianda (Venus in Fur) and Sam Rockwell are lovers facing off in the Old West in the Broadway premiere of Sam Shepard's 1983 drama Fool for Love, at Manhattan Theatre Club. Annaleigh Ashford (You Can't Take It With You) steps into the paws of Sylvia, opposite Matthew Broderick (whose wife originated the canine role) and Julie White.
British imports are also shoring up, including Mike Bartlett's King Charles III, "a future history play" about the titular royal (and William and Kate, of course). Belgian director Ivo van Hove's West End production of Arthur Miller's A View From the Bridge will mark the downtown regular's first Broadway outing (Looking's Russell Tovey is among the cast).
George Takei turns his real-life experiences as a Japanese-American during World War II into Allegiance, a new musical in which he'll star alongside Lea Solanga. Gloria and Emilio Estefan also bring their personal story to Broadway in On Your Feet!, a new musical about the Cuban-American duo's rise to pop stardom.
Young people will make themselves heard: Spring Awakening is back, in a Deaf West production performed simultaneously in American Sign Language and spoken English by a cast of 27. And Andrew Lloyd Webber returns with School of Rock, based on the 2003 movie starring Jack Black and a classroom full of rollicking kids.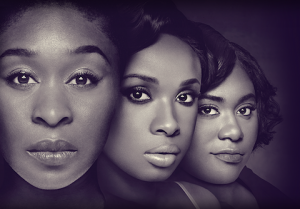 Female-driven musicals are on the way: Dames at Sea, a 1966 musical parody about a girl (originally played by Bernadette Peters) whose Broadway dreams find her performing on a naval ship, will make its Broadway debut. Oprah is bringing back The Color Purple, this time with Jennifer Hudson, Danielle Brooks, and Brit newcomer Cynthia Erivo leading the cast.
And, in the name of tradition, Fiddler on the Roof will arrive in time for the holidays, starring Broadway vet Danny Burstein.
Recent theatre features…
'The Legend of Georgia McBride' Teaches Intro to Drag Off Broadway: REVIEW
Hip-Hop Juggernaut 'Hamilton' Opens on Broadway: REVIEW
'The Absolute Brightness of Leonard Pelkey,' By Trevor Project Co-founder James Lecesne Opens Off Broadway: REVIEW
Looking for Love in a Straight-Girl World, 'Significant Other' Opens Off Broadway: REVIEW
Follow Naveen Kumar on Twitter: @Mr_NaveenKumar