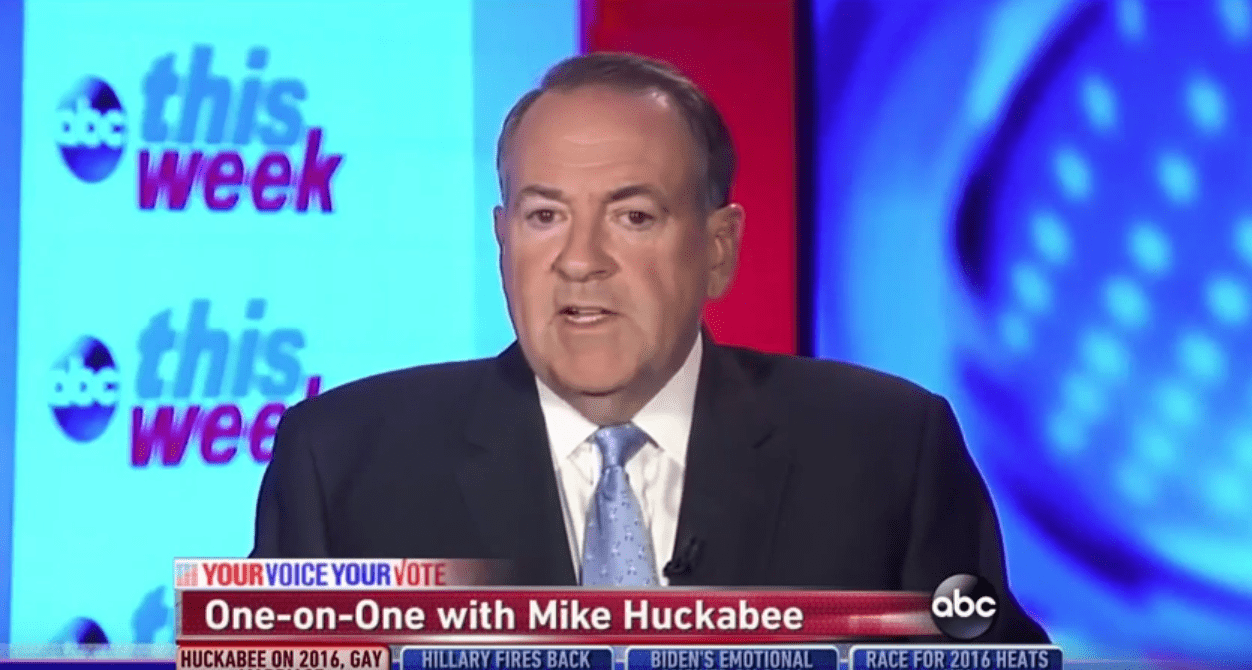 Ahead of his big rally in Kentucky on Tuesday, Mike Huckabee appeared on This Week with George Stephanopoulos to talk all things Kim Davis.
After a lot of back and forth with Huckabee on whether Kim Davis's situation was analogous to the fight against the Supreme Court's Dred Scott decision, Stephanopoulos asked whether the GOP candidate would take the JFK route in his presidency and vow to resign rather than violate his conscience.
Replied Huckabee:
"I can't see any circumstance in which I would be required to violate my conscience and the law. And if so, I think maybe there is a point at which you say either 'I'll resign' or 'put me in jail'"
Stephanopoulous followed up by asking this:
Federal government now recognizes same-sex marriage for tax purposes. Health, social security, and death benefits go to same-sex couples. So would you resign rather than carry out those policies?
Listen to Huckabee's response in the video below:
https://www.youtube.com/watch?v=rBOatQ5XuLo
On Friday, Huckabee claimed the government was treating detainees at Guantanamo Bay better than Kim Davis.