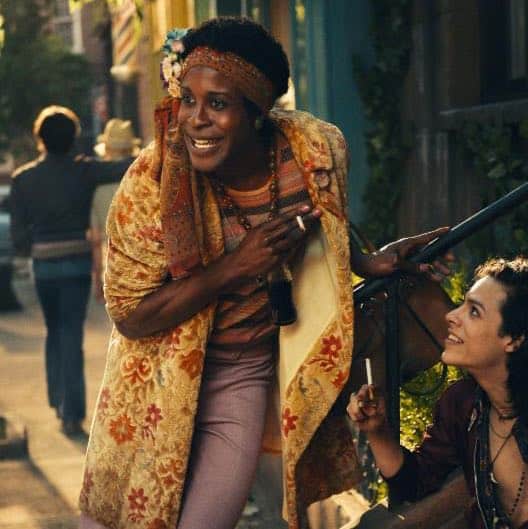 In a new clip from Roland Emmerich's upcoming gay rights bio-pic Stonewall, we meet Marsha P. Johnson, the legendary activist and trans pioneer.
You'll recall much of the controversy surrounding the film's trailer centered on speculation over how the film treats Johnson. While Emmerich and star Jeremy Irvine among others have defended the film, others suggest the trailer downplays the role role drag queens, the transgender community, and people of color played in the 1969 Greenwich Village riots.
Take a look below to see Otoja Abit make his turn as Marsha P. Johnson.
Stonewall opens in theaters September 25.