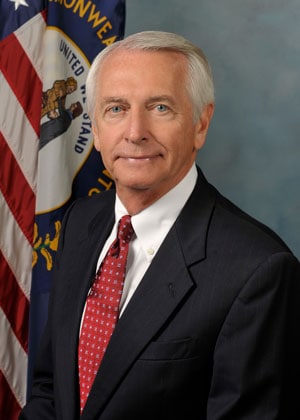 Kim Davis, who spent the day hiding in her Rowan County office with the blinds shut, has been hit with yet another setback in her anti-gay crusade as Kentucky Governor Steve Beshear has clarified that marriage licenses issued by her deputy clerks will be considered valid by the state.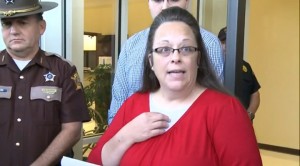 Davis' lawyer Mat Staver had argued last week that all licenses issued while Davis was in jail were "invalid" and "not worth the paper they're written on." Davis herself told reporters earlier today:
I want the whole world to know, no mistake about it, that my deputy clerks do not have the authority to issue a license whatsoever.
The AP reports:
Kentucky state law requires that "every license blank shall contain the identical words and figures." But Beshear noted that the federal judge overseeing Davis' case has not raised any objections to the licenses.
The Republican president of Kentucky's state Senate again called for a special session of the state legislature to change state law to exempt Davis and others who share her beliefs from jabbing to issue licenses. But Beshear again rejected that on Monday.