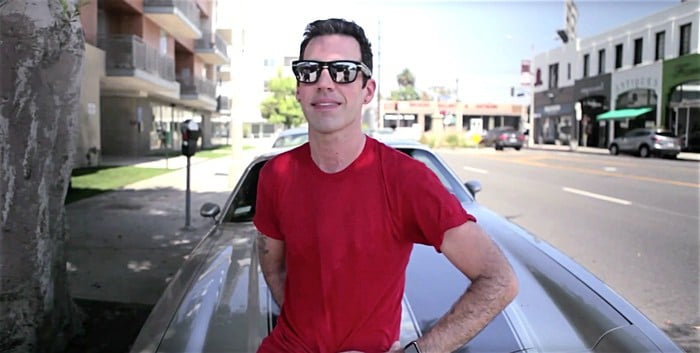 Back in May we profiled Mouthfeel magazine, a new limited-edition, bi-annual publication that explores the complexities of food, the characters involved, all from a gay point-of-view and with a hardcore punk aesthetic.
To give you a taste of their approach, Mouthfeel is offering Towleroad readers a first look at their new riotous and mouthwatering video featuring YouTube sensation and Bob's Burgers star John Roberts (you might remember our interview with Roberts HERE). Foodies should be thrilled with this gay-centric addition to cuisine discovery.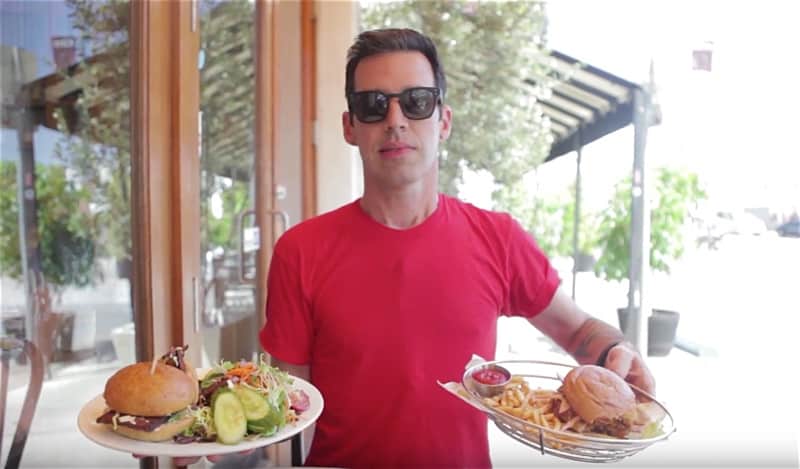 Roberts is a huge veggie burger fan and in the clip he takes us around Los Angeles in his '71 Camaro and rates the best transcendent non-meat sandwiches in the city, rating them each on their 'mouthfeel'.
Watch:
Each issue of Mouthfeel serves up profiles, photos, artwork, recipes, essays, taking its food-oriented content as seriously as it takes its humor, sexy photos, and gay point of point of view.
Issue 2 came out last week and features profiles of NYC's Gerardo Gonzalez (El Rey restaurant), Dante Fried Chicken of Los Angeles, drag queen and culinary connoisseur Juanita More of San Francisco, confectioner and forager Mr Dach of Vancouver, BC; and city guides from co-owner of San Francisco's Humphry Slocombe Ice Cream – Jake Godby and restaurateur Peter Bro of Portland, OR.
And of course, John Roberts.
Said editor-in-chief and Mouthfeel founder Mac Malikowski: "The response to Issue 1 was amazing and for Issue 2, we wanted to continue our celebration of gay people in food, get personal with our subjects and root everything in great design."
The oversized issues are also packaged as collectors items, numbered and packaged in a marinade bag containing hand-drawn art by artist NeilGilks, three city guides, a fold-out "hunk" poster and a recipe-card. Slava Mogutin and punk historian Bryan Ray Turcotte are featured artists for Issue 2.
Check it out and pick it up HERE.