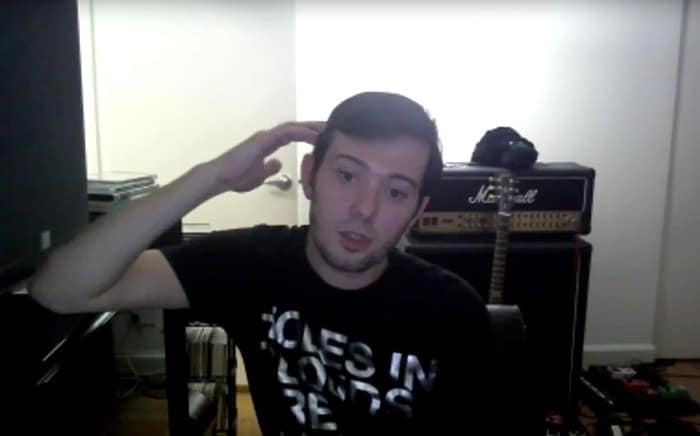 Former Turing Pharmaceuticals CEO Martin Shkreli has returned to live-streaming following his arrest last week. A listener asked him why he jacked the price of AIDS drug Daraprim by 5400%.
In September, Shkreli, a former hedge fund manager, hiked the price of the drug, used to help (among others) AIDS patients with compromised immune systems, from $13.50 a tablet to $750 per tablet. Turing announced it had raised $90 million from Shkreli and other investors in its first round of financing on the same day as the pricejacking.
Shkreli promised to drop the price of Daraprim shortly after public outcry but his solution pleased few.
And despite pledging to cut its price, Turing Pharmaceuticals announced it would only provide discounts of up to 50 percent, for hospitals. Shkreli later said he regretted that he hadn't charged even more for the drug.
Shkreli claims that the reason he hiked the price of Daraprim was so researchers will develop new drugs for toxoplasmosis.
"There was no incentive to make a new drug," Shkreli said. "I feel pretty good about what I did."
Watch:
https://www.youtube.com/watch?v=FLCuNS8dQ80#t=1h48m28s
Meanwhile, the NYT has more on Shkreli's bad deeds:
According to the indictment, the only group that Mr. Shkreli held in greater contempt than patients was shareholders. After his first hedge fund collapsed, he started a second, MSMB Capital, which also lost millions, although he assured investors that it was making them lots of money. Trying to obtain more capital, Mr. Shkreli told one investor in 2010 that MSMB Capital had assets of $35 million. In fact, it had $700.
UPDATE: Sunday, 1:25 pm ET – it appears Shkreli's Twitter account has been hacked: