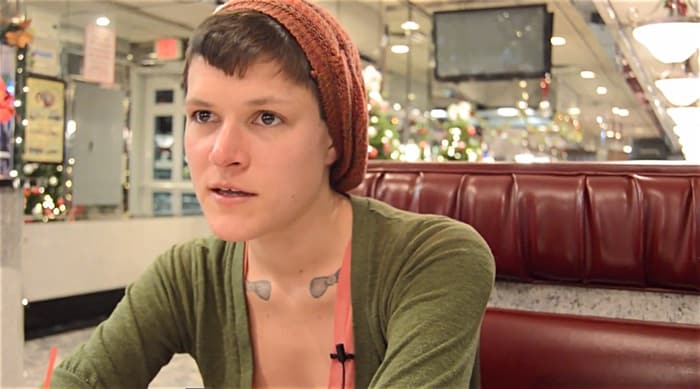 Earlier this week we posted a video of a lesbian confronting Ben Carson at a town hall on Staten Island. Now she's speaking out about why she did it.
Rose Uscianowski, a 26-year-old from Graniteville, New York, approached Carson as he was taking photos with supporters and said "I have a quick question."
Carson turned to address her, as she asked, "Do you think I chose to be gay?"
"Did you choose to be gay?" Carson responded.
"Yes, do you think I chose to be gay?", asked Uscianowski, throwing in Carson's face an assertion he has made many times.
"That's a long conversation," Carson replied.
"I think you're full of sh-t," Uscianowski replied.
Watch the exchange:
WATCH: @realBenCarson confronted at Staten Island town hall: "Do you think I chose to be gay?"https://t.co/gL3N7TXpO1

— ABC News Politics (@ABCPolitics) January 5, 2016
Now, Uscianowski is speaking out about confronting Carson. She sat down for an interview with the Staten Island Advance:
"I've heard Ben Carson say many times that he believes that being gay is a choice. It creates the framework for discriminating against the LGBTQ community….I think it's dangerous if you say that being gay is a choice. It creates this idea that being gay is abnormal, and that's what I disagree with. If I can bring the issue of gay rights to the GOP debates, that's great. I'm glad I said it. My words were to start a conversation and that's what they did, so I'm happy."
Watch more of the interview: