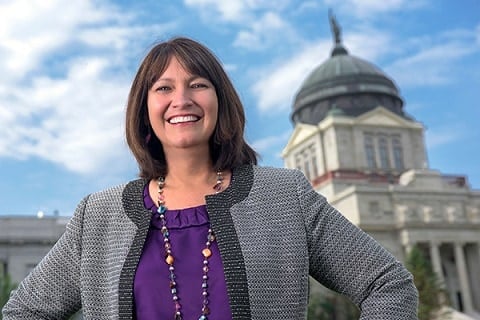 Denise Juneau, the first Native American woman to win a statewide elective office, has become the first openly gay candidate in Montana.
Juneau, who was elected state superintendent of Public Instruction in 2008 and re-elected in 2012, announced her candidacy for the only state House of Representatives seat against Republican incumbent Ryan Zinke on Wednesday.
https://twitter.com/denisejuneau/status/686765464312131584
In a statement given to Great Falls Tribune, Juneau's campaign manager Lauren Caldwell said:
"Her run for Congress is historic in many ways, which is why we're seeing major endorsements and unprecedented excitement from every corner of the state. She's the first female American Indian to win statewide office, twice. Denise will be the first woman Montanans sent to Congress in 75 years. Denise is proof that anyone can go from Head Start to Harvard, from a small town to the U.S. Capitol. In Congress, Denise will be an independent voice who puts all Montanans first."
Welcoming the news, David Herrera, board member for the Western Montana LGBT Community Center in Missoula, said he hopes that Juneau's sexual orientation will be a non-issue for voters.
(Image via Wikipedia)