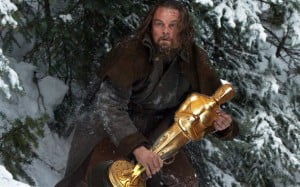 LAST NIGHT: Here is the Oscar winners list, if you'd like to review. Also, Lady Gaga had the performance of the night, Stacey Dash had a WTF moment, and Sam Smith pissed off Dustin Lance Black, for reasons other than the Oscar.
OSCAR RECORDS: Leonardo DiCaprio's Best Actor win was most tweeted moment of an Oscar telecast ever: "DiCaprio's win for his performance in The Revenant, after missing out on a golden statue on five previous occasions, set social media ablaze and led to 440,000 tweets per minute, beating out the previous record of 255,000 Tweets per minute set in 2014 when Oscar host Ellen Degeneres tweeted a star-studded selfie that 'broke the Internet.'"
AFTER-PARTIES: Charlie Sheen showed up at Elton John's Oscar party: "Somebody said, 'You're not wearing a tie.' And I said, 'Well, I'm at an AIDS event and I brought my HIV.'"
Uhhhhh that awkward Live TV moment with Charlie Sheen…. pic.twitter.com/O0MCltrPPm

— Ryan Field (@RyanFieldABC) February 29, 2016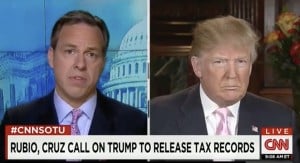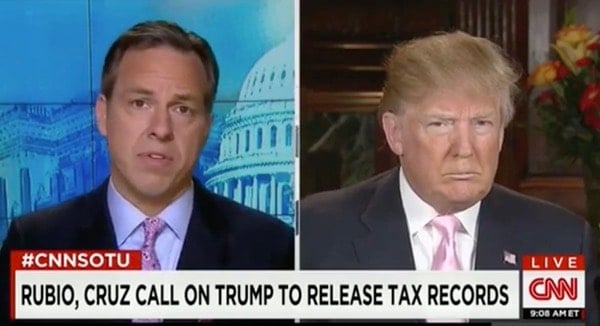 THE BLAME GAME: Donald Trump blames "lousy earpiece" for failing to disavow the KKK and David Duke during Tapper interview: "I'm sitting in a house in Florida with a very bad earpiece that they gave me, and you could hardly hear what he was saying. But what I heard was various groups, and I don't mind disavowing anybody, and I disavowed David Duke and I disavowed him the day before at a major news conference, which is surprising because he was at the major news conference, CNN was at the major news conference, and they heard me very easily disavow David Duke."
2016 ELECTION: Donald Trump's father was arrested in 1927 after a KKK riot in Queens, NY: "On Memorial Day 1927, brawls erupted in New York led by sympathizers of the Italian fascist movement and the Ku Klux Klan. In the fascist brawl, which took place in the Bronx, two Italian men were killed by anti-fascists. In Queens, 1,000 white-robed Klansmen marched through the Jamaica neighborhood, eventually spurring an all-out brawl in which seven men were arrested. One of those arrested was Fred Trump of 175-24 Devonshire Rd. in Jamaica…It's not clear from the context what role Fred Trump played in the brawl."
ITALY: Lawmakers prep new, inclusive adoption bill: "The bill on civil unions for same-sex and heterosexual couples split parliament down religious lines and Prime Minister Matteo Renzi stripped out the most controversial clause, which would have allowed unmarried couples some adoption rights. Reform Minister Maria Elena Boschi, a close Renzi ally, told La Repubblica newspaper new legislation would apply to gay couples and single people."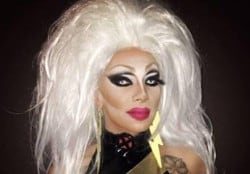 SAN DIEGO: Drag performer attacked outside Hillcrest nightclub: "The victim, known as Kickxy Vixen-Styles posted that the assailant tried to sneak into the club earlier that night, but was escorted outside by security. Vixen-Styles greets people at the club and is used to seeing unruly patrons handled by security, but wasn't prepared for what happened to her next.  She claims that the rejected man waited in the parking lot for her after her shift; about 3:30 am, and that's when things turned physical."
SYDNEY: Conchita Wurst can't believe Australia is  so far behind in gay rights: "You know, we think everybody is very liberal, very open-minded, the whole city [is] celebrating Mardi Gras. And then I came here two years ago and they told me that gay marriage is just not happening. I could not believe it. How can you combine those two worlds?"
MAKE-UP: Caitlyn Jenner debuts MAC Cosmetics lipstick benefiting AIDS Fund:
https://instagram.com/p/BCQ4eNEopep/
OUT ON THE TRACK: Cavender Salvador finds acceptance at College of William & Mary: "He's my teammate, and this didn't change anything," Sears says. "He my friend. I love him."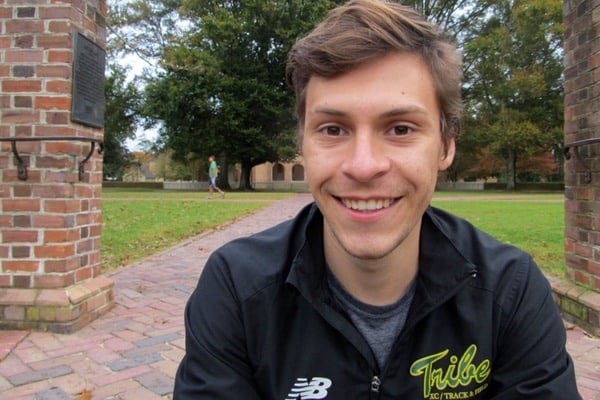 LEAP DAY LATHER: Kickboxer and model Thomas Canestraro.
https://instagram.com/p/BBQjzekP_nZ/?taken-by=thomastheboxer