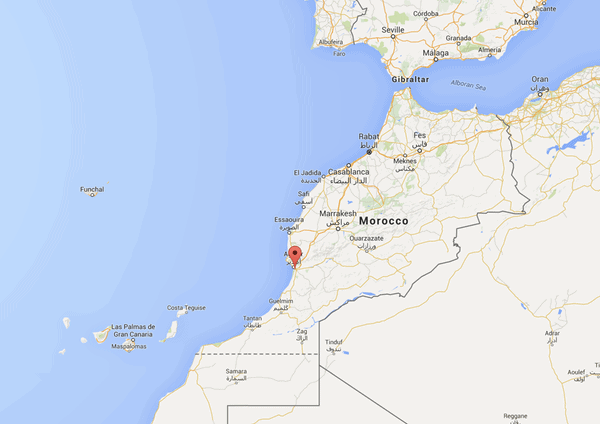 Two men accused of being involved in a secret gay relationship have been sentenced to 18 months in prison in Morocco.
The charges resulted after a 20-year-old from Casablanca who lives in Tiznit in southwestern Morocco went to the authorities to file a lawsuit against another person he claimed threatened him with knives. After completing an investigation, the Royal Gendarmerie alleged that there was a secret homosexual relationship between the two young men that ended with threats of physical violence.
The Casablancan native revealed during police questioning that he had several homosexual relationships, mostly with men in Tiznit, but he retracted this confession once in court. Article 489 of the Moroccan Penal Code punishes sexual activities between people of the same sex by prison terms of six months to three years. It also asserts that sexual relations out of wedlock are punishable by Moroccan law.
In May of 2015, three men were jailed for gay sex in the country:
The police were tipped off by neighbors to two of the men, who were caught having sex in the workshop of one of the men who works as a professional mechanic. While detained the men said that they were introduced by a mutual friend, who was subsequently arrested and apparently admitted to also engaging in homosexual sex.
At that time  the LGBTI rights group Aswat renewed their push for the repeal of Article 489 with a manifesto signed by 50 Moroccan human rights activists, feminist activists, journalists, academics, writers, and others.
Unfortunately, there was a mob attack on a gay man just a few months later.
And just last month, authorities in Morocco arrested two men who were seen kissing in a video that went viral on social media. The men were arrested in the southeastern city of Inezgane after residents were reportedly outraged by what they deemed to be "immoral" behavior.