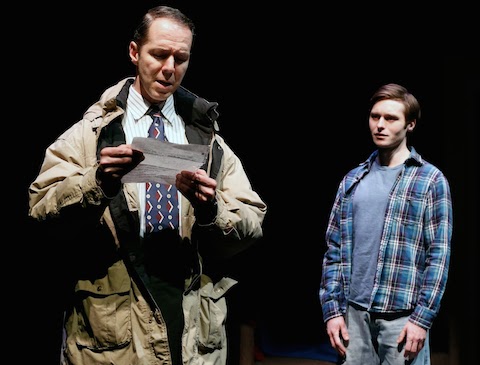 Before transgender identity politics entered the public consciousness, stories of sexual reassignment surgery were most often linked to intersex infants, their details fodder for evening news programs like Dateline and 20/20. One renowned case that occurred in 1966, when the first such operation was performed in the U.S., forms the subject of Boy, a new play by Anna Ziegler that opened off-Broadway March 10.
The case, which was overseen by John Money, a psychologist who pioneered the field of sexual identity studies, involved infant twin boys, one of whom lost his penis in a botched medical procedure. Based on Money's belief that genital appearance dictates psychosexual development (i.e. that if, at a tender young age, you look down and don't see a penis, you're likely to fancy yourself a girl), the injured twin was raised as though he were born female.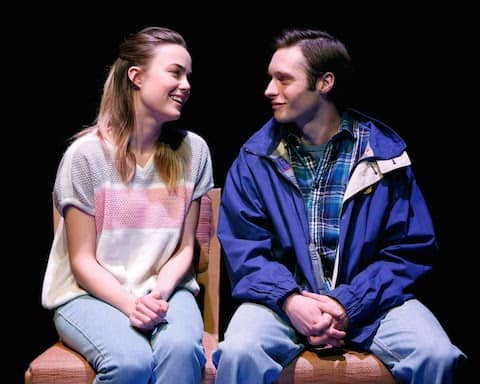 Ziegler shares a story based on this decision and its consequences, time hoping between the patient's childhood as a girl, and his present-day life as a man in the early '80s. In a quietly staggering performance, Bobby Steggert embodies the character (Samantha in the early scenes and Adam in the later) with a continuity that adds up to a single cohesive portrait — of someone whose identity is the subject of a profoundly confusing and disastrously misguided experiment.
We first meet Adam as an adult, inexpertly pursuing a romance with Jenny (Rebecca Rittenhouse, excellent), a girl he's been sweet on since their school days (though of course, she doesn't recognize him as a boy). She's a store clerk who became a single mother young, and he's a librarian with a sizable appetite for fiction. Their courtship is intercut with scenes between Samantha and her treating doctor (Paul Neibanck), from whom we learn Adam got his love of books. For Samantha, stories served as an escape from a body that felt foreign, while for the doctor, Samantha herself was to be his greatest work of fiction.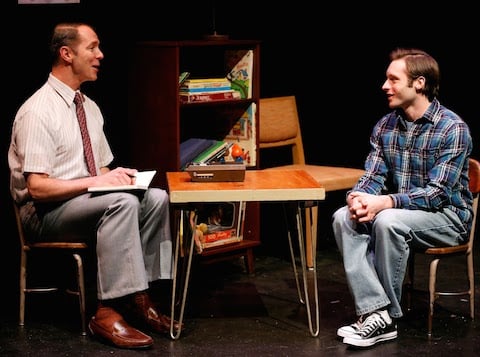 The production, a joint venture from Keen Company and Ensemble Studio Theatre, is a handsome one, featuring a versatile, almost haunting set by Sandra Goldmark and smooth, character-driven direction from Linsay Firman. Ziegler relatively high-concept structure, which warrants projections stating the year between scenes, unfolds seamlessly and builds to a touching conclusion. Rounding out the cast, Heidi Armbruster and Ted Köch deliver moving turns as loving, flawed parents trying to do what's best.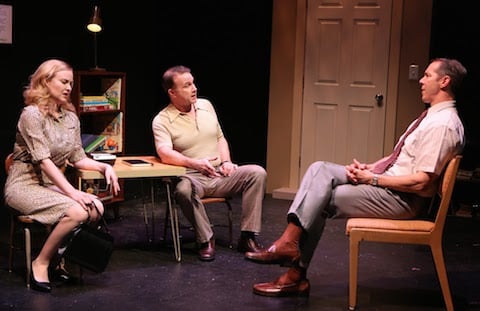 Though Ziegler doesn't exactly break new ground in exploring the nature of gender identity, Boy insightfully examines the emotional consequences of feeling out of place in one's body — and the impossibility of dictating how someone should identify, regardless of their physical presentation. It's heartening to consider how far removed current conversation is from a case like this, but it's essential to look back and see why.
Recent theatre features…
Follow Naveen Kumar on Twitter: @Mr_NaveenKumar (photos: david gersten)