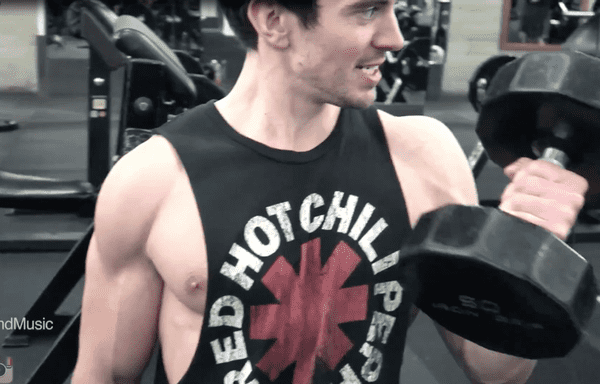 As you may have guessed, singer-songwriter and object of lust Steve Grand spends a fair amount of time at the gym.
And while he's previously live-tweeted from the gym (a doomed romance that was just starting to bloom between him and another gym-goer), he is now giving viewers a look at some "douchey gym moments" of him and his music video boyfriend Trevor LaPaglia pumping iron and getting swoll.
The video includes a fair number of pans down to reveal Grand's tight compression pants that, well, leave not a lot to the imagination.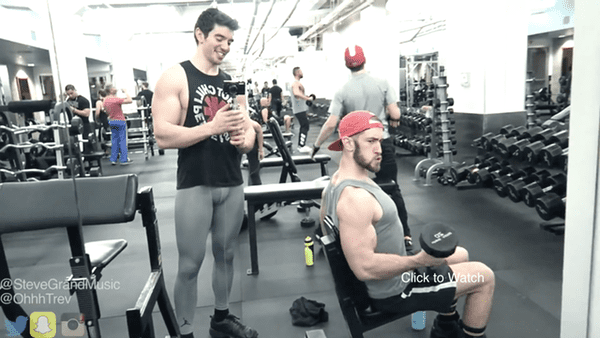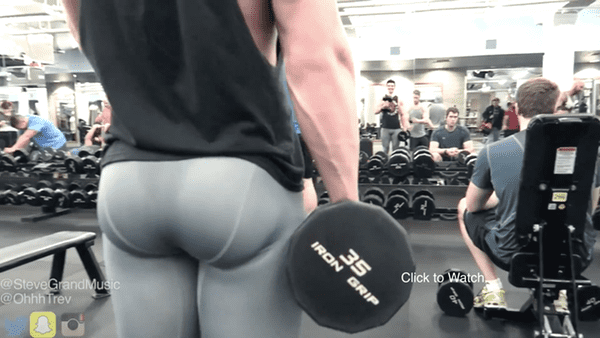 When Grand tries to call out LaPaglia for such pans, LaPaglia responds, "What do you expect? When you wear that, do you think people are not going to look?"
Have a look for yourself, and find out what Grand does at the gym, below.
https://www.youtube.com/watch?v=3SmFKOCsOho