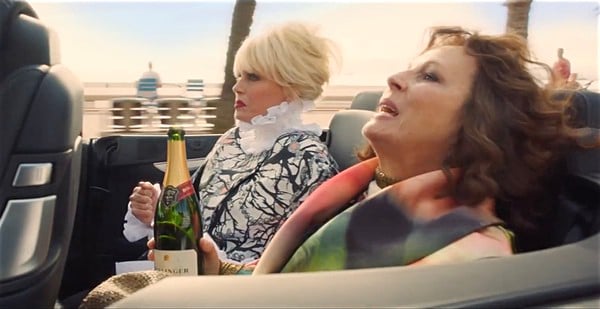 Absolutely Fabulous movie trailer has arrived with a bundle of cameos and your favorites Pats and Eddie fleeing London after killing a supermodel.
The trailer features just a few of the other big names in the film: Jon Hamm, Rebel Wilson, Kate Moss, but there's also Gwendoline Christie, Cara Delivingne, Chris Colfer, Kim Kardashian West, Joan Collins, Dawn French, Jerry Hall, Emma Bunton, and Eddie's old favorite, Lulu.
Pats and Eddie leave London to a place where "everyone's a criminal" – the French riviera – and hatch a plan to make their escape permanent.
Director Mandie Fletcher (Black Adder, Absolutely Fabulous) helms the film, which was written by Saunders.
Watch: