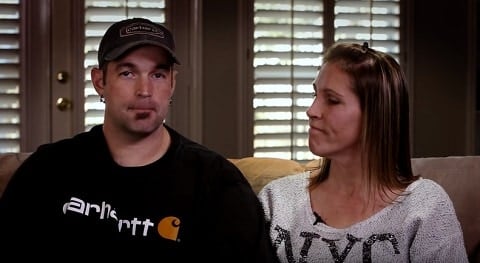 Oregon bakers Aaron and Melissa Klein have launched an appeal of the state's Bureau of Labor and Industries (BOLI) ruling that they must pay $135,000 in damages after refusing to provide a cake for a same-sex wedding.
The Kleins, owners of Sweet Cakes by Melissa, made national news after they denied lesbian couple Rachel and Laurel Bowman-Cryer a wedding cake because of their religious beliefs.
Last December, we reported that the Kleins had been refusing to pay the damages for nearly six months and their attorney had requested a stay from the Oregon Court of Appeals. BOLI Commissioner Brad Avakia denied the attorney's request.
However, in a brief filed in the Oregon Court of Appeals, the Kleins say BOLI violated their rights as artists to free speech, their rights as Oregonians to religious freedom and their rights as defendants to a due process.
The Kleins are represented by C. Boyden Gray, a former lawyer for President George H.W. Bush. Gray is working with anti-LGBT "religious freedom" group First Liberty, which has also represented a Texas couple who say they were harassed after refusing to make a cake for a same-sex wedding.
First Liberty senior counsel Ken Klukowski said he agreed to take on the Klein's case because it is "an issue of paramount importance for the nation."
"This is one of the most important cases in the country regarding how religious liberty is going to coexist in our society with new attitudes regarding marriage," he said. "The first amendment guarantees every person fundamental right to free speech and the free exercise of religion, how you act out your faith — not just the words you say."
As The Oregonian points out, the case could have national implications because of anti-gay laws recently passed in Mississippi and North Carolina. The Kleins have challenged a decade-old Oregon law that prevents that kind of discrimination and the outcome could ultimately shape what happens to florists, photographers and bakers across the country.
Watch First Liberty's take on the case below ("they took our jobs") and the Young Turks version, below.
https://www.youtube.com/watch?v=0AxE_x_5bXE