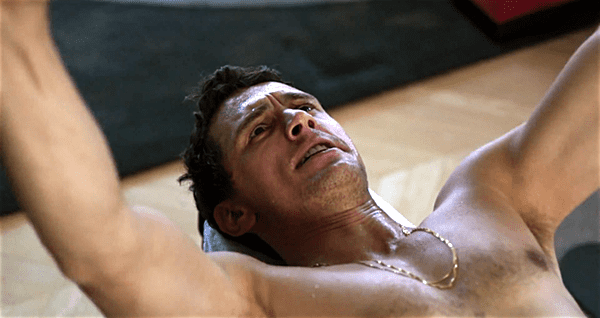 James Franco elaborated on his love for gay art in a new interview in New York magazine in which he admits, "Yeah, I'm a little gay, and there's a gay James."
Franco has previously said of his sexuality and his work, "I'm gay in my art and straight in my life…I'm also gay in my life up to the point of intercourse."
Talking with art critic Jerry Saltz, Franco went even further in discussing how sex relates to his identity.
From the New York interview:
[SALTZ] Let's talk about what you're putting out there. You've said you're gay in your work. In a way, I think, in my work, I'm sometimes assholish, and a few ­other things like that — hysterical.
[FRANCO] It's a little bit of a persona.
But if I'm to be honest, my second self is also real. So if you said, "I'm gay in my work," I guess that must mean that you're also gay. If I'm an asshole in my work, I'm also an asshole. A lot of gay men have said to me, well, Franco's kind of a gay cock tease.
Yeah.
And you do say you're gay in your work.
There is a bit of overfocusing on my sexuality, both by the straight press and the gay press, and so the first question is why do they care? Well, because I'm a celebrity, so I guess they care who I'm having sex with. But if your definition of gay and straight is who I sleep with, then I guess you could say I'm a gay cock tease. It's where my allegiance lies, where my sensibilities lie, how I define myself. Yeah, I'm a little gay, and there's a gay James.
You can read the rest of the interview here.
Franco's gay porn murder movie King Cobra just premiered at Tribeca Film Festival this past weekend.