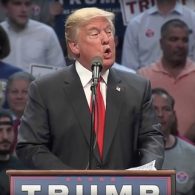 2016 ELECTION: Trump's magic delegate number may be less than 1237: "The closer he gets to 1,237, even if he doesn't get all the way there by the final primaries, the more likely he cobbles it together," said one RNC member attending the quarterly party meetings in Florida, where sideline conversations are focused on this subject. "There are plenty of delegates that are unbound on first ballot, you've just got to go find them."
NYT. Delegate Math not working out for Bernie Sanders: "New York, like every contest at this stage, was a state he needed to win. The result confirms that he is on track to lose the pledged delegate race and therefore the nomination. He entered the night with a deficit of around 200 pledged delegates — the delegates awarded based on the results of primaries and caucuses, not the superdelegates. He needed 57 percent of the remaining pledged delegates to emerge with a majority by the convention."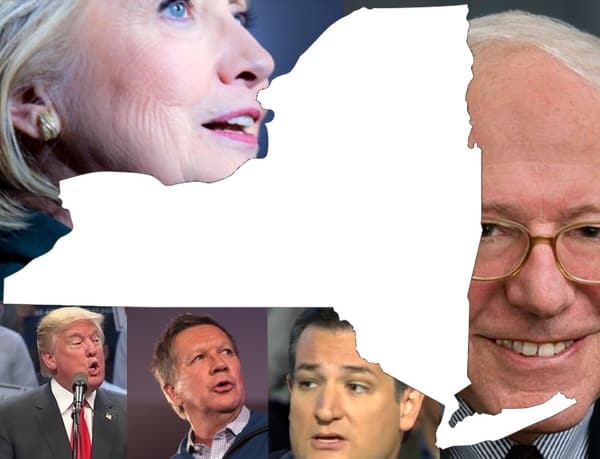 AP. Ted Cruz can't win with delegates – mathematically impossible. "Donald Trump is now the only Republican candidate with any chance of clinching the nomination before the convention. Ted Cruz was mathematically eliminated Tuesday after Trump's big win in the New York primary."
NY PRIMARY. Voting issues spark Board of Elections probe: "The flood of gripes, running the gamut from locked doors to botched voter rolls, led irate city Controller Scott Stringer to announce an immediate probe of an incompetent agency. 'Unfortunately in New York City, this is nothing new,' Stringer told a news conference some 10 hours after the polls opened — or didn't — at 6 a.m. 'The next president of the United States could very easily be decided tonight.  And yet the incompetence of the Board of Elections puts a cloud over these results. It's time we clean up this mess.'"
I VOTED. In Rochester, NY yesterday, people put their "I voted" stickers all over Susan B. Anthony's grave:
"I voted" stickers placed on the gravestone of suffragette Susan B. Anthony. What a great way to honor her legacy. pic.twitter.com/UqBYPGECl1

— Hudson Taylor (@hudsonism) April 20, 2016
TWEETSTORM. Elizabeth Warren let Ted Cruz have it:
Are you kidding me, @TedCruz? We're supposed to pity you because trying to be the leader of the free world is hard?! 2 words: Boo hoo.

— Elizabeth Warren (@ewarren) April 19, 2016
Know whose health is limited? Workers w/ no paid leave who can't stay home when sick or caring for kids. @TedCruz won't support it.

— Elizabeth Warren (@ewarren) April 19, 2016
Know whose sleep is limited? Working parents who stay up worrying about getting kids thru college w/o big debt. @TedCruz blocked #refi.

— Elizabeth Warren (@ewarren) April 19, 2016
Know who gets no personal time? People who work 2 min wage jobs to support their families. @TedCruz opposes giving them a raise.

— Elizabeth Warren (@ewarren) April 19, 2016
Know who gets no family time, @TedCruz? Moms w/ unfair schedules who drop kids at daycare & find their hrs cancelled. @GOP won't help.

— Elizabeth Warren (@ewarren) April 19, 2016
Know who's facing "constant attacks," @TedCruz? Hardworking American immigrants, Muslims, LGBT folks, women. Your constant attacks.

— Elizabeth Warren (@ewarren) April 19, 2016
And @TedCruz? Working people work more, get paid less, can't save, get mistreated, struggle with illness & family – but they don't whine.

— Elizabeth Warren (@ewarren) April 19, 2016
They don't throw tantrums or try to shut down their workplace because they don't get their way – & then turn around & demand promotions.

— Elizabeth Warren (@ewarren) April 19, 2016
You chose to run for President, @TedCruz. You chose to make your "sacrifices." Working people don't have a choice.

— Elizabeth Warren (@ewarren) April 19, 2016
Hey @TedCruz: Maybe you should spend less time complaining about your "significant sacrifices" – & more time doing something about theirs.

— Elizabeth Warren (@ewarren) April 19, 2016
MISSISSIPPI. Tracy Morgan cancels show over anti-LGBT law: "The comedian and former 30 Rock star was scheduled to perform in Tunica, Miss., but on Tuesday issued a statement announcing that the performance has been called off over the state's Religious Accommodations Act, which grants businesses the right to refuse services to LGBT customers. 'Tracy did not make this decision lightly,' reads an official statement. 'He very much looks forward to rescheduling his tour dates in the area after the 'Protecting Freedom of Conscience from Government Discrimination Act' is either repealed or heavily amended.'"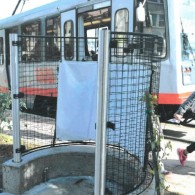 PISSING MATCH. Christian hate group wants SF's open-air urinals removed, and the SF City Attorney replies: "In a civil complaint filed last Thursday by the San Francisco Chinese Christian Union, the urinals are called an 'illegal and wasteful expenditure of public funds' as well as 'offensive to the senses' and 'grossly unseemly.' As the SF City Attorney notes in a very snarky press release, the San Francisco Chinese Christian Union has been identified as an 'anti-LGBT hate group' by the Southern Poverty Law Center. 'If I had to predict the top 100 things in Dolores Park likely to offend these plaintiffs, I wouldn't have guessed that this would make the cut' City Attorney spokesman Matt Dorsey says in the release."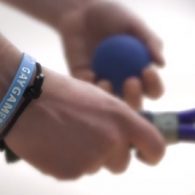 GAY GAMES. A lot of interest in 2022 games from all over the world including, Madison, Atlanta, Austin, Dallas, Denver, Los Angeles, Minneapolis and San Francisco, along with international cities Hong Kong, Tel Aviv and Guadalajara: "The FGG has never received so many expressions of interest, and these requests for information go well beyond a simple expression of intent," FGG Officer of Site Selection David Killian said. "We are very satisfied with our procedure that allows for potential bidders to learn more about what the process entails. Bidding is long, demanding, and has a cost that any interested party needs to take into account. After a review of the responses, we consider that all bidders are able to continue the bidding process."
THINGS NOT TO DO. Pet a wild bison. "It's stupid tourist season again in Yellowstone National Park."
https://www.facebook.com/eugena/videos/10207348937420547/
GERMS. Those Dyson Airblade hand dryers spray virulent germs everywhere: "Led by researchers at the University of Westminster in London, the study from the found that jet air dryers tend to spread 1,300 times more germs than using paper towels. To test the spread of germs, the study used the MS2 virus, which only infects bacteria and not people. The researchers covered their gloved hands in the virus, then dried their now virus-loaded hands with three different methods: a jet air dryer, a common warm air dryer, and paper towels."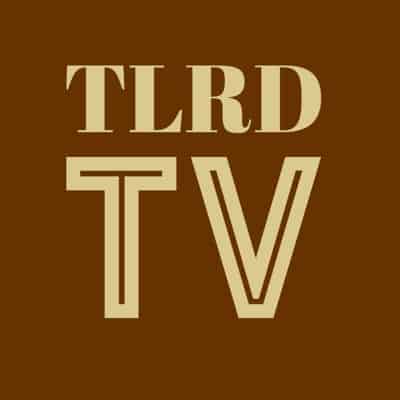 HUMP DAY HOTTIE. Model and boxer Francois Angoston.
https://www.instagram.com/p/BAaPnzigYG3/?taken-by=francoisangoston
https://www.instagram.com/p/BDipBVBgYDW/?taken-by=francoisangoston
https://www.instagram.com/p/BBYS-z_gYNs/?taken-by=francoisangoston