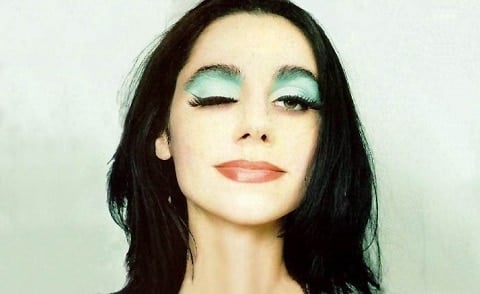 This week in New Music: PJ Harvey returns with a blistering single from her forthcoming ninth studio album, Suede embrace their past on Night Thoughts, Daughter immerse themselves in gloomy experimentation and Julia Brown say goodbye (possibly) before they really get started.
---
PJ Harvey – "The Wheel"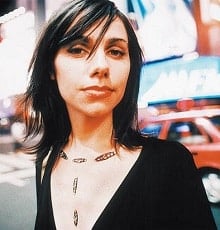 With a career spanning more than 20 years over eight albums, PJ Harvey (above and right) – a double Mercury Prize winner no less – is in the enviable position that everything she touches will automatically turn to gold.
Successful and brash enough to make concept album Let England Shake and the desolate piano-based White Chalk, "The Wheel" – taken from the forthcoming ninth album The Hope Six Demolition Project – reverts back to an earlier Harvey sound.
Recorded live in front of a paying audience, the album is a return to what the public expects – a ferociously strident examination of – well, I'm not sure but likely war, collateral damage and people not giving a damn.
Accented by brass and hand claps, "The Wheel" is as close as you'll get to pop from Harvey.
The first essential release of 2016.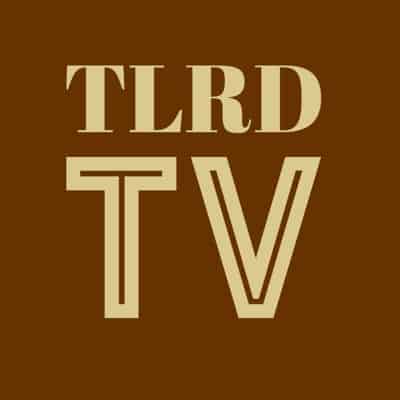 ---
Suede – Night Thoughts
Much has been made of the fact that Suede's 2013 comeback album Bloodsports was left in the dark by David Bowie's The Next Day, and here they are again eclipsed by Bowie on Night Thoughts. Obviously the thinking is that Suede's Brett Anderson was heavily influenced by Bowie but Night Thoughts discards some of the shared pomp in favor of some straight indie pop.
Fans needn't be concerned – there's plenty of Anderson's expansive, cinematic pop. However, peppered with remarkably assured rock, while Night Thoughts is highly unlikely to reach a new audience, it really doesn't matter.
Night Thoughts is reinvigorated middle aged men reveling in their own – and Bowie's – past.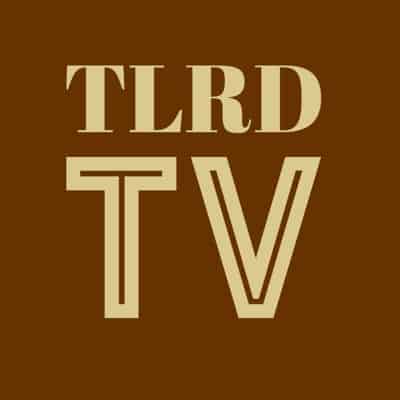 ---
Daughter – Not to Disappear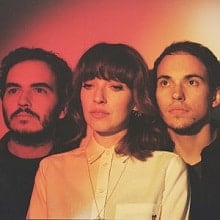 English alt-folk/indie trio Daughter almost exploded onto the scene with their 2013 debut but eventually limped to the finishing line with a series of less-than-glowing reviews.
That could well have been down to the glum, insular feel of If You Leave. Not To Disappear makes an effort to move on from the despair with a collection of songs that borrow from indie pop, indie rock, post rock, alt-folk and even dreampop. While those elements lead to an expansive (if still somewhat gloomy) sound, singer Elena Tonra is still obsessed with the glum. However, songs like "Numbers" give the album a nudge in the right direction.
The subject matter is relentlessly downbeat – Alzheimers, lost love, loneliness, death, that sort of thing – but if you fancy an album comfortable in its mishmash of sounds you'll be drawn into Not to Disappear more and more on repeat.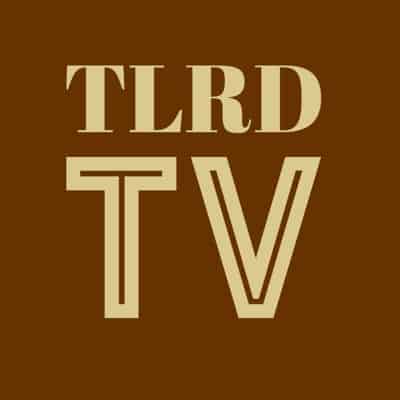 ---
Julia Brown – An Abundance of Strawberries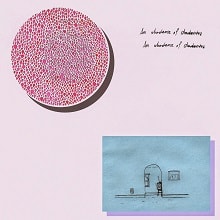 Much like last year's one-man effort Days of Abandon by The Pains of Being Pure at Heart, An Abundance of Strawberries by Julia Brown is really a solo release by singer Sam Ray.
Following on from last year's ultra-low fi EP to be close to you, An Abundance of Strawberries sees Brown not so much building on his indie pop past as fleshing out the promise of to be close to you.
There is 60s influenced guitar pop aplenty on the album – again much like Days of Abandon – but hidden within are experimental tracks that recall the likes of Beck and Neutral Milk Hotel.
That the album ends on the ever-so-simple acoustic track "Bloom" is telling – Ray has hinted that An Abundance of Strawberries is the last Julia Brown offering and at less than two minutes "Bloom" is unfortunately a throw away track suggesting Ray doesn't really give a damn. It's a disappointing ending to an invigorating album.
[bandcamp width=100% height=120 album=2734367686 size=large bgcol=ffffff linkcol=0687f5 tracklist=false artwork=small]