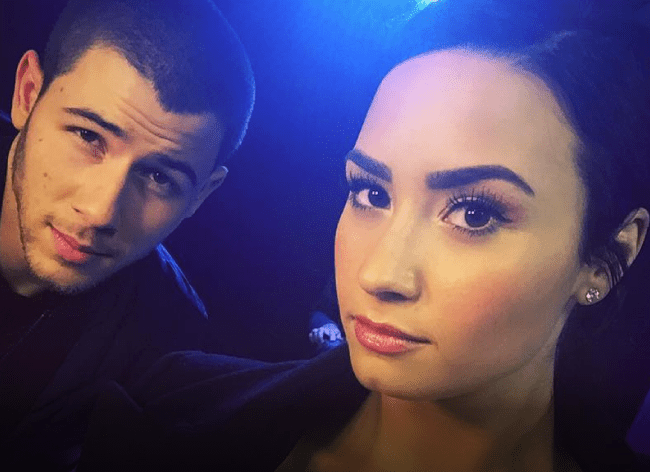 Nick Jonas and Demi Lovato have cancelled their upcoming shows in North Carolina in protest against HB 2, the state's newly passed anti-LGBT law.
Other artists including Bruce Springsteen, Ringo Starr, Cirque du Soleil, Boston, Pearl Jam, Blue Man Group have also cancelled shows in the Tar Heel State because of HB 2.
Jonas posted the news on his Facebook timeline on Monday afternoon. Writing "#RepealHB2", Jonas posted the below note.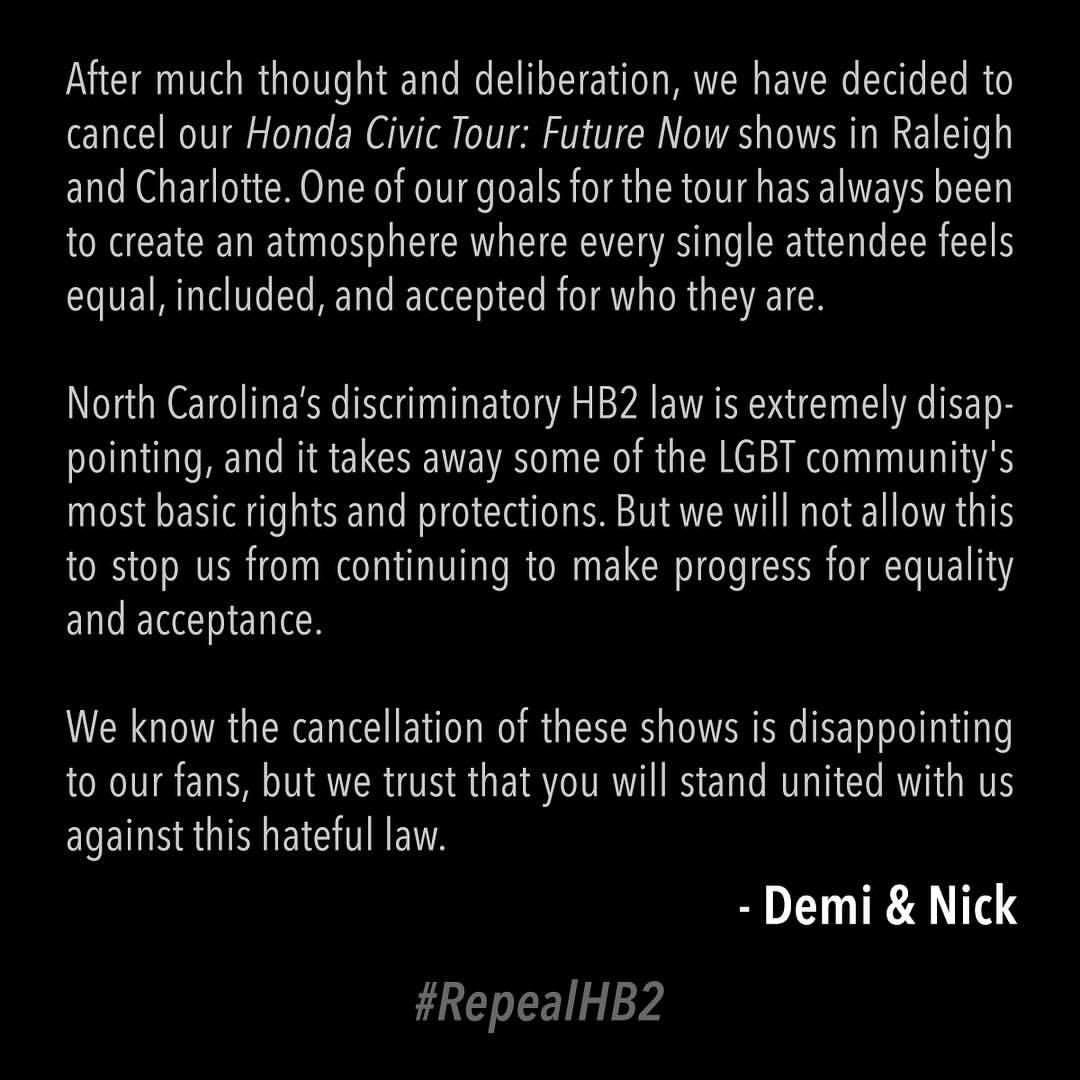 Lovato posted the same note on Twitter.
Democratic lawmakers in North Carolina on Monday introduced a bill that if passed would repeal HB 2.