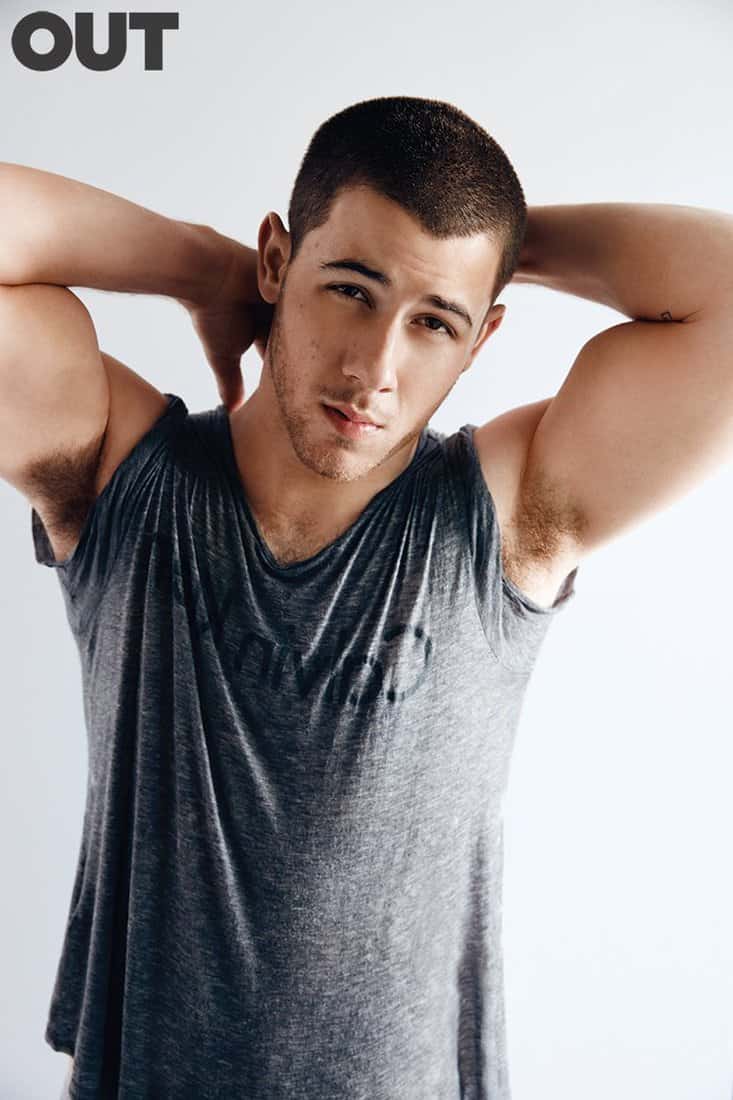 Nick Jonas is no stranger to courting his gay fans. But Jonas has consistently been accused of gaybaiting his queer audience, a fact which Jonas addresses in a new interview with OUT.
In his profile of Jonas, Chadwick Moore writes, 
As an album of R&B and pop, Nick Jonas received mostly positive reviews from critics, one of whom declared it as filling "the hole currently vacated by Justin Timberlake and Robin Thicke." However, that same reviewer, echoing the sentiments of many, accused Jonas of taking "a page out of the James Franco playbook, courting the LGBT community, aggressively working both the gay press and New York City's club circuit."
The accusations of gay baiting and opportunism have left Jonas a bit wounded. "It's not the majority, but a large handful have a negative opinion for whatever reason," he says, "and I think it's really quite sad." Still, regardless of whether he's playing footsie with the LGBT community, his work is starting to speak for itself.
Jonas has perhaps gone out of his way to be LGBT-friendly, playing gay roles on the shows Kingdom and Scream Queens (well, let's just say his character's sexuality on Scream Queens is complicated). And Jonas says he has enjoyed playing those characters. Of the closeted MMA fighter he plays on Kingdom, Jonas says.
"It's been a great character to play," says Jonas, "one that I try to be respectful of and take myself out of. He's on his own path."
To prepare for the part, he spoke to some of his closest friends, some of whom were raised in conservative families, about their coming-out experiences. "It was a good way to research," says Jonas, "to kind of build the character with some elements of real life."
You can read the full interview with Jonas here.