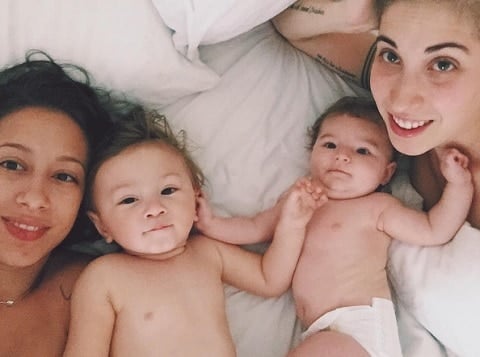 Apple has raised eyebrows with its decision to cut a same-sex couple from the international version of its Mother's Day advert.
The US version of Shot on iPhone – Mother's Day was first posted to Apple's YouTube channel on May 1. "A tribute to all mothers through the eyes of iPhone users worldwide," the ad features videos and photos from around the world showing mothers and their children.
However, a lesbian couple appears to have been cut in the French, German, Italian, Turkish and Japanese versions of the ad.
Apple declined Buzzfeed's request for comment.
Hello @AppleNews Did you know that #AppleFrance wiped the lesbian couple out of Apple's mother's day advert? Was it an agreement? #shame!

— LaScience 月光 🟡⚪️🟣⚫️ (@Gekko_Hopman) May 28, 2016
Watch the original ad and the French version below.
https://www.youtube.com/watch?v=NFFLEN90aeI
https://www.youtube.com/watch?v=wFw72uqpT-g
(h/t Attitude)