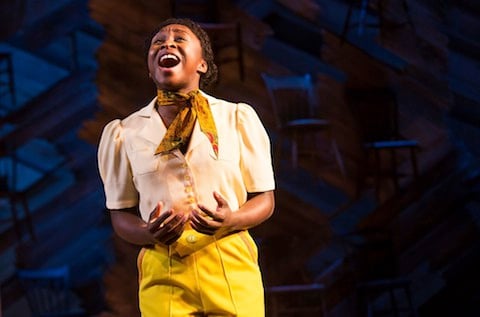 Yes, Hamilton is going to win A LOT of Tonys. No, it probably won't take home the record-breaking 16 for which it's nominated. But it will undoubtedly sweep the major musical categories at the 70th annual awards ceremony on June 12: Best Musical (duh), Best Book and Score and Lead Actor for Lin-Manuel Miranda (does he have a Beyhive yet?), Best Director for Thomas Kail, Best Supporting Actor for (my guess) Daveed Diggs, a bunch of design awards, and maybe orchestrations, too.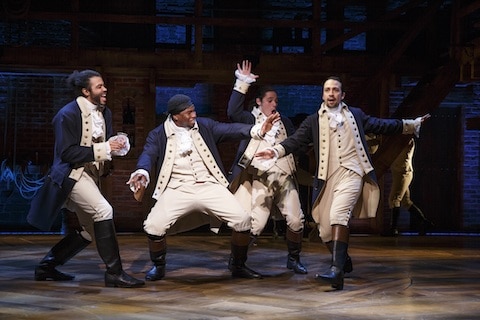 There! Now, doesn't that feel better? Escaping from beneath the shadow of the hip-hop behemoth will be a relief to anyone hoping to compete next year (chin up, Shuffle Along, Savion Glover could have a shot at Best Choreography, maybe?). In fact, Tony voters may already be itching to spread the love to some other, supremely deserving contenders in this year's race.
First and foremost on that list is Cynthia Erivo, star of The Color Purple revival, whose resounding and heart-wrenching Broadway debut leaves audiences with jaws on the floor and hands in the air mid-show. Hamilton's failing grade on the Bechdel test and a vanilla performance from Phillipa Soo may give Erivo a leg up here — not that she needs it. (If she doesn't win, Broadway might have a problem.)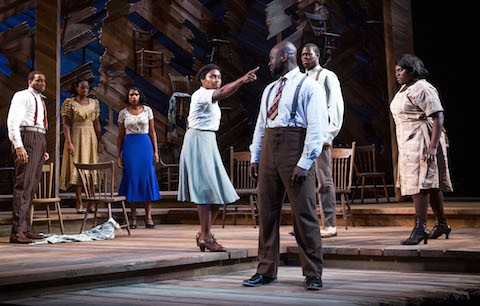 Hamilton's woman problem may also lead to an upset in the featured actress category, leaving the door open for Jane Krakowski (She Loves Me) or Adrienne Warren (nominated for Shuffle Along, while Audra McDonald was not). Since Shuffle Along, the second most nominated show with 10 nods, has been deemed a new musical despite the producers' pleas, Best Musical Revival is between Alice Walker's classic and director Scott Ellis' bubbly production of She Loves Me. In a year that's favoring American history and people of color, my bet is on John Doyle's beautiful, stripped-down take on The Color Purple.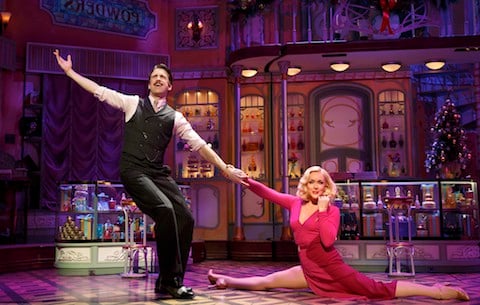 American classics are also dominating the Best Revival of a Play category, with Belgian avant-garde Ivo van Hove making it a banner year for Arthur Miller. Van Hove's fall production of A View From the Bridge (which he's nominated for directing) appears favored to win over his (even more) heavy-handed take on The Crucible (for which he's not nominated) and over another European's take on an American staple, Long Day's Journey Into Night — perhaps in part because Jonathan Kent's production takes the title to literal extremes.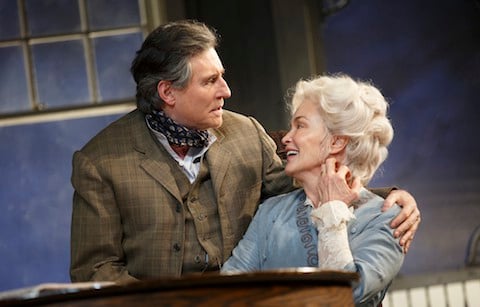 Still, Jessica Lange, whose stunning performance as Mary Tyrone drives that four-hour journey, seems a favorite for Best Actress. Her prom king could be Mark Strong of A View From the Bridge or, because that show closed months ago, Frank Langella, another beloved vet delivering a devastating portrait of an unraveling mind, in Florian Zeller's Best Play-nominated The Father.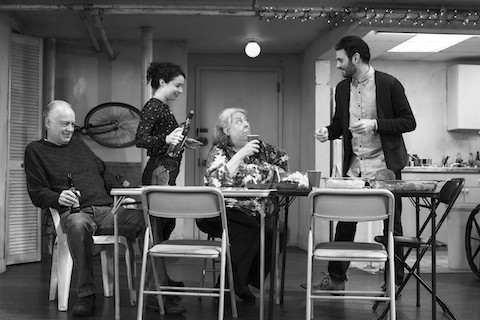 Everyone on stage seems to be losing their shit in the likely Best Play winner, Stephen Karam's acclaimed family drama The Humans. From director Joe Mantello's finely tuned ensemble cast, Reed Birney and Jayne Houdyshell are both strong players in the featured actor and actress races, for their roles as a married couple weathering hard times and a daughter lifted straight from the cast of Girls.
And hey, you never know — it could be like that year everyone thought Wicked was a clean sweep but Avenue Q came creeping from behind with its wily puppet hands. But probably not.
Follow Naveen Kumar on Twitter: @Mr_NaveenKumar (photos: matthew murphy, joan marcus, brigitte lacombe)