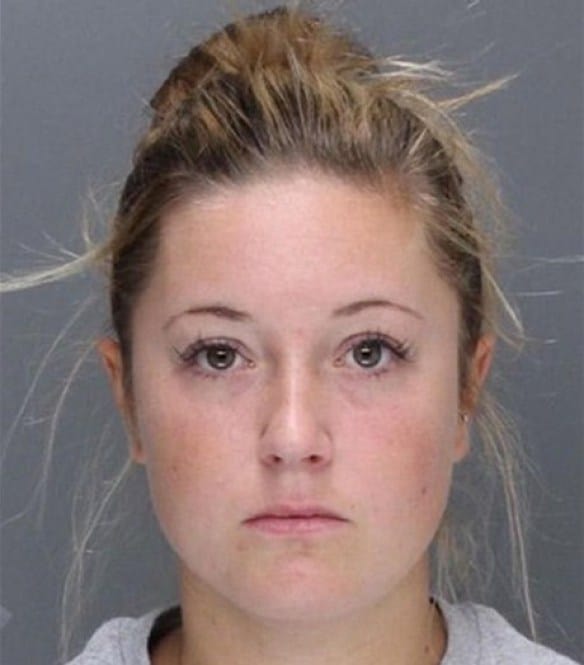 A judge late last week denied a request from Philly gay basher Kathryn Knott for early release on good behavior from her 5-10 month prison sentence, Philadelphia Gay News reports:
"She's had no write-ups, which you can get if you're in a fight, or insolent or insubordinate or don't follow directions," Brennan said. "She's been performing her duties — cleaning toilets — and has been a model inmate. Inmates are given this reward, if you will, where the minimum sentence is slightly reduced and they have the opportunity to be released slightly early with 'earned time, good time.'"
Common Pleas Court Judge Roxanne Covington, who oversaw Knott's December trial, denied the request without comment.
Brennan said he plans to again petition the court for release once Knott reaches the five-month minimum of her sentence July 8.
Knott refused a plea deal accepted by her co-assailants Kevin Harrigan and Philip Williams and is currently in the fourth month of her sentence. Earlier this year Knott requested that she be allowed to record a PSA instead of serving the five-to-10 month prison sentence she received. A judge rejected that request. Knott did not appeal the judge's ruling.
Knott is currently the subject of two lawsuits.
Kathleen O'Donnell of Norristown, Pennsylvania, a staffer at a consultant firm who created a blog to write about Knott and the homophobic mob attack and used the pen name 'Knotty is a Tramp', was fired from her job after Bucks County district attorney detectives came to question her about the website at Walker Parking Consultants, where she worked in August 2015.
O'Donnell is suing Knott, her father Karl Knott (then-police chief of Chalfont, Bucks County), Bucks County, Bucks County District Attorney David Heckler and the two detectives Martin McDonough and Mark Zielinski, saying her free speech rights were violated. She seeks more than $150,000 in compensatory damages and more than $5 million in punitive damages.
In May, Zachary Hesse and Andrew Haught, the victims of the September 2014 gay bashing in Philadelphia Center City filed a civil lawsuit against Harrigan, Knott, and Williams, who were charged in the attack.