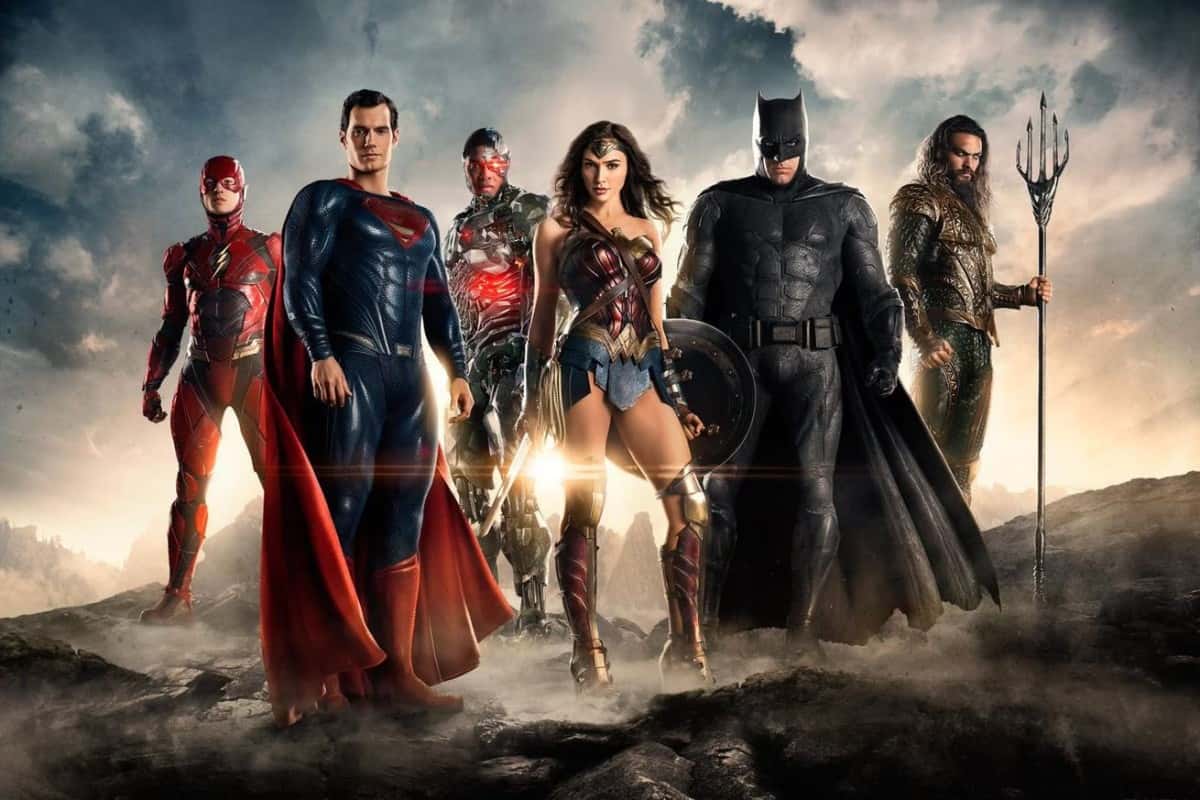 Warner Bros. has released the first official image from its forthcoming Justice League movie at San Diego's Comic-Con during its Hall H presentation on Saturday morning
In the first footage from Justice League we see Flash (Ezra Miller), Superman (Henry Cavill), Cyborg (Ray Fisher), Wonder Woman (Gal Gadot), Batman (Ben Affleck) and Aquaman (Jason Momoa), as the crime-fighting coalition is assembled.
The sorta quick two-paragraph run-down version of the trailer goes basically like this: Batman, as Bruce Wayne, tracks down Aquaman and the Flash—separately in different sequences—to recruit them for a team to fight an enemy that's coming (an enemy he doesn't name and whom we don't see because the focus of this trailer is solely on the good guys). Aquaman is a beer swiggin' tough guy who runs around delivering fish to hungry land dwellers in need. It's the whole he's-rough-around-the-edges-but-has-a-really-good-heart sort of routine, but he's not happy to see Wayne—at all. When Wayne meets the Flash in his civilian identity as Barry Allen, he throws a batarang at Allen to force him to reveal his superspeed, and it totally works. Allen dodges the projectile, with some cool speed lightning effects, and catches it. When Wayne asks Allen to join up, Allen quickly agrees because he says he needs more friends (he's lonely, you see), and there we have the start of our team.
There's also some funny Wonder Woman-Batman banter, and we see glimpses of most of the heroes in costume doing cool poses and stuff, including Cyborg, who actually doesn't do too much in the teaser but say a few lines and look good in metal. And Superman is nowhere to be seen in the footage, though his portrayer Henry Cavill was present during the panel in Hall H.
Justice League has a release date of November 2017.
Coming sooner is Gadot in Wonder Woman, and that also saw a fully-fleshed official trailer appear at Comic-Con. The film, coming in June 2017, also stars Chris Pine, Connie Nielsen and Robin Wright.