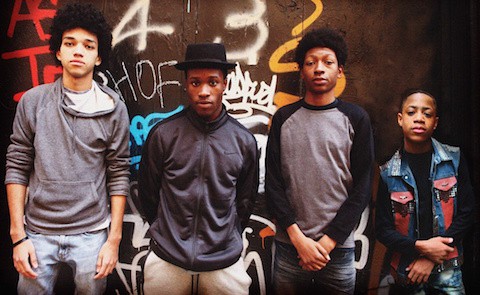 Check out our weekly guide to TV this week, and make sure you're catching the big premieres, crucial episodes and the stuff you won't admit you watch when no one's looking.
Although it's hit a bit of a sophomore slump, we're still rooting for UnREAL, which wraps its second season tonight at 10 p.m. Eastern on Lifetime. There's drama behind and in front of the camera as the fictional reality show Everlasting rigs a surprise double wedding for its finale.
Freedia looks to the future in the season finale of Big Freedia: Queen of Bounce Wednesday at 11 p.m. Eastern on Fuse. Freedia launches an app, opens a pop-up restaurant and tries to figure out a future with Devon. It's like Looking's stories all wrapped up in one, just with more twerking.
https://www.youtube.com/watch?v=VfBhvaJfZSI
If you only watch one night of Olympic coverage, make it Thursday at 8 p.m. Eastern on NBC. That's when the women's gymnastics all-around will showcase powerhouse Simone Biles as she pursues one of five gold medals she's favored to win in Rio. Check out more of our Olympics coverage here.
https://www.youtube.com/watch?v=usv442G6H8A
The highly-anticipated (and highly-troubled) new Netflix original series The Get Down drops on Friday. Produced by Nas and director Baz Luhrmann (Moulin Rouge, The Great Gatsby) the show chronicles the advent of hip-hop in the Bronx in the 1970s.
Forget Bad Moms, gay icon Lily Tomlin brings one bad grandmom to life in 2015's Grandma 9 p.m. Eastern Saturday on Starz. The film also stars Julia Garner, Judy Greer, Marcia Gay Harden and Laverne Cox.
What are you watching on TV this week?