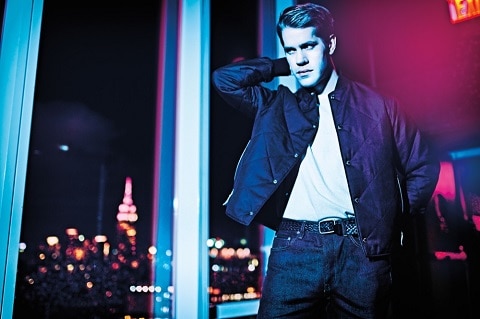 This week in New Music: Porches (above) release a set of demos from recent album Pool, dystopian doom metal on album number four from SubRosa, Angle Olsen sounds immaculate on My Woman and some albums you may have missed from Of Montreal, La Femme and Teenage Fanclub.
---
Porches – Water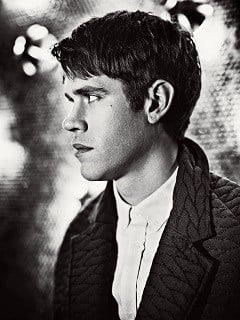 Water by Porches collects six demos from the band's recent album Pool along with two new tracks.
A collection of demos is something you'd usually expect from repackaged albums from long forgotten acts so what's going on here? A vanity project of sorts, Water would appear to be Aaron Maine showing off his new production skills of which he was waxed lyrical. From that perspective the album is interesting for fans as it shows how songs are developed from their early stages to sad synth pop on display on Pool.
For non fans, Water in fact stands alone as an album. If you hadn't come across Porches before you could listen to Water as a straight continuation of previous albums. Pool is better overall but some songs on Water – "Glow" in particular – reveal a depth not evident on the original release.
---
SubRosa – For This We Fought the Battle of Ages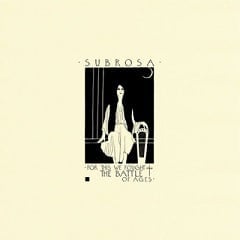 On their fourth full-length album, doom rock act SubRosa apparently used the 1924 novel We by Russian author Yevgeny Zamyatin as a starting point. We is generally recognized as a major influence on George Orwell's 1984 and SubRosa are masters of dread so it makes sense that For This We Fought the Battle of Ages is the very embodiment of dystopian paranoia.
"WE tells the story of the minutely organized United State, where all citizens are not individuals but only he-Numbers and she-Numbers existing in identical glass apartments with every action regulated by the 'Table of Hours.' It is a community dedicated to the proposition that freedom and happiness are incompatible; that most men believe their freedom to be more than a fair exchange for a high level of materialistic happiness."
More than one hour of this overwhelming darkness over six tracks will not be everyone's cup of tea but if you're searching for a sequel to Deafheaven's Sunbather, search no further.
---
Angel Olsen – My Woman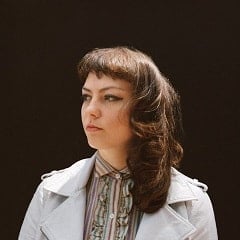 There has been a pleasing number of new releases this year from female artists – stand up Haley Bonar, Tanita Tikaram and Emmy the Great – and to that impressive list we can add Angel Olsen's third album My Woman.
If like me you find that there is just so much new music these days so freely available, there's a tendency to go for instant satisfaction. If it doesn't hit in the first minute or so it's time to move on. Not so with My Woman which opens with the beautiful, immaculate "Intern." Followed by the 60s swing of "Never Be Mine" and the brilliant Tanya Donnelly-worthy "Shut Up and Kiss Me." The loungey "Those Were the Days" is reminiscent of early Joan as Policewoman. Rounded off with the lovely "Pops," Olsen is plainly paying homage to some of the recent greats (in this case Amanda Palmer?)
Ultimately there's a lot to explore on this album.
---
Other Recent Releases of Note
Of Montreal – Innocence Reaches
La Femme – Mystère
Teenage Fanclub – Here