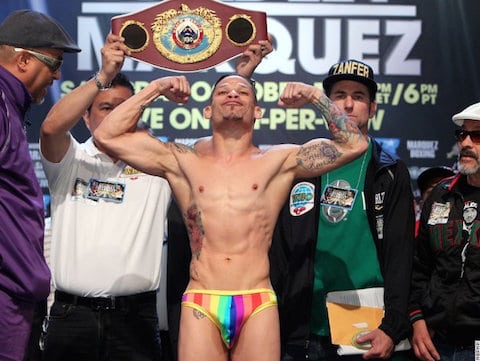 Gay boxer Orlando Cruz says he's planning to be world champion and can get there after just two more fights, the Philippine Star reports:
Orlando Cruz of Puerto Rico said his quest begins by getting past Luis Sanchez on October 7, after which he will pursue a fight with WBO interim world champion super featherweight champion Miguel Berchelt.
"We are working hard for this fight and hope to do well. We are facing Berchelt in January or February for the interim world title. But I have an excellent team and we have no hurry to get to that point. We are at the time of assimilating weight and going step by step," the boxer said in a report by El Vocero, a Puerto Rican newspaper.
Cruz, the first professional boxer to come out as gay while active, is currently ranked at No. 4 among featherweights by the World Boxing Organization. In July he honored victims of the Pulse Orlando nightclub shooting at a match in Kissimmee, Florida.