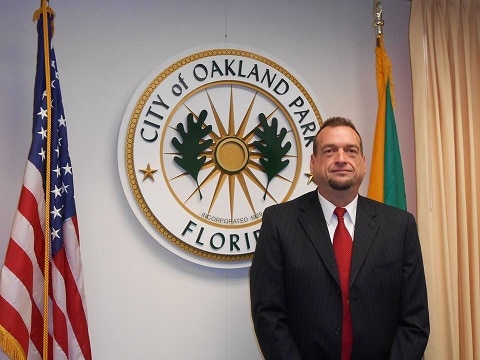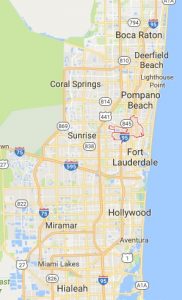 Four openly gay candidates are battling for three commission seats in Oakland Park, Florida.
Openly gay Mayor Tim Lonergan has served for over three years and is asking voters for another term. Married to his partner of 21 years since last year, he cites the addition of a full time detective assigned to the city, a new fire truck, an emerging culinary arts district and grants for improved public school facilities as evidence of his success in the role.
Meanwhile, also in the race are three other openly gay candidates: Mitchell Stollberg-Appleyard, Scott Herman and Mitch Rosenwald.
South Florida Gay News Reports:
"Stollberg-Appleyard's campaign has raised awareness of the deteriorating conditions of several public school facilities…
Meanwhile, Herman, who narrowly lost a special election for the Oakland Park Commission in March, has questioned Lonergan's campaign finances. Donations from real estate developer William Murphy to Lonergan are, in Herman's opinion, evidence of special interests influence.
Herman, a disabled combat Iraq War veteran, is campaigning on the slogan "principles over politics." This is his fourth attempt to win elected public office in Broward County and he has made veteran's issues and homeless outreach central tenets of his campaign.
Rosenwald is seeking public office for the first time. With a background in social work, Rosenwald said he is "proud of the city's direction" and wants it to "grow smartly."
(Image via Facebook)