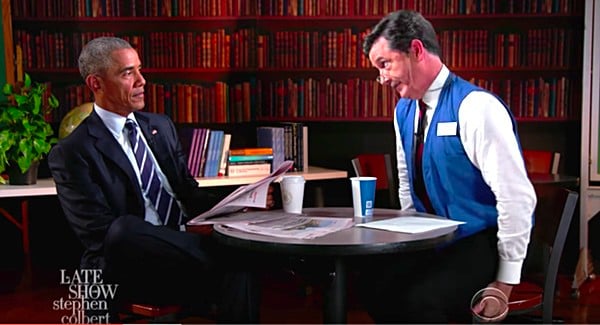 In the full sketch of the preview we posted yesterday, Stephen Colbert took on the role of Office Manager Randy last night and put President Obama through the paces of a job interview since he's leaving office in just a couple months and will be looking for a new job at 55.
"Tough time to start over for a man," Colbert clucks.
The President also needed to answer for the fact that he hasn't received a promotion of any kind in the last eight years. "To be honest," he told Colbert, "there wasn't a lot of room for improvement in my last job."
"The only one with a more powerful position was my wife," he continued.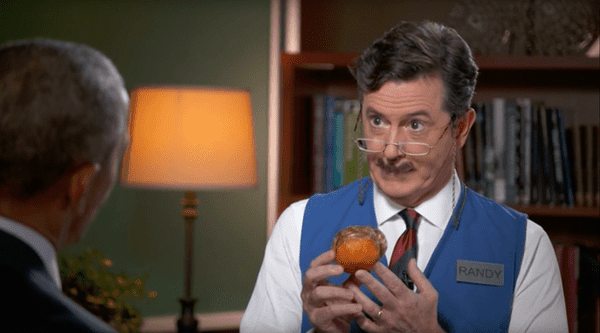 And, as noted earlier, Colbert asked the President to weigh in on his choice of snacks rather than ask specifically who he'd like to follow him into office:
"Because we are on a network television show, I cannot allow you to endorse a candidate right now. But I would like to ask you about your choice of snacks….Would you care for an extra fiber nutrient bar which has traveled to more than one hundred countries or this shriveled tangerine covered in golden retriever hair, filled with bile that I wouldn't leave alone with the woman I love?"
Watch: