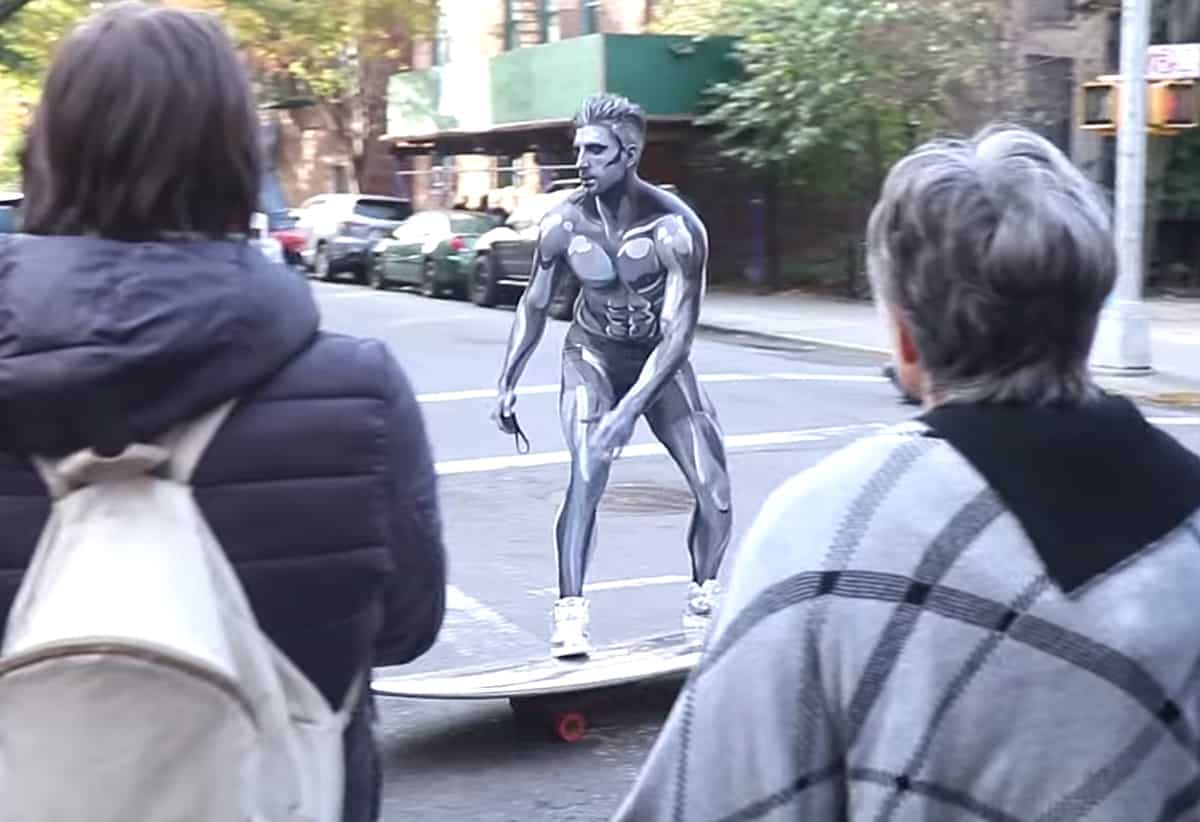 Jesse Wellens of the YouTube channel PrankvsPrank, assisted by an incredible make-up job from Alexys Fleming, took to the streets of New York City on his silver "surfboard" as Silver Surfer, Marvel's humanoid superhero with metallic skin, over Halloween weekend.
And we have a winner.
And here's Wellens out of his 'metallic' skin.