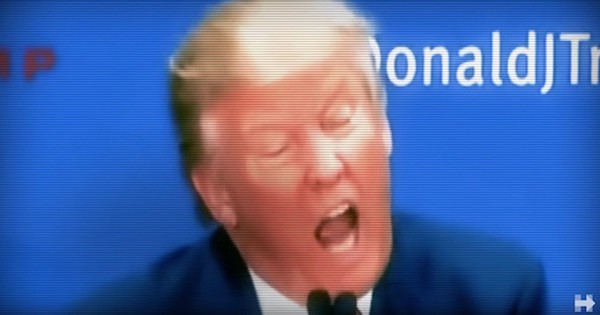 Donald Trump is flip-flopping on campaign pledges and clearly doesn't have a clue/doesn't care about actual policy matters.
He's going to roll back LGBT rights and marriage equality? Ah no, that's done. 
He's building a huge 'n bootiful wall and will replace Obamacare with something so good you don't even know yet? Nope.
We're told it'll all be ok because the sun will come up tomorrow but as John Oliver said in the last edition of his show for the year, is that the best you expect for the U.S.? The sun coming up?
Oliver also reminded viewers that Trump probably isn't the problem. Instead, the U.S. – and the world – should be worried about VP Mike Pence and other members of Trump's team who it appears will actually be doing the work while the pres hangs out in New York.
As NBC notes, here is a list of how Trump's "100 Day Action Plan" could impact LGBT rights:
Undermine marriage equality by appointing anti-LGBT justices;

Cancellation of Obama's Executive Actions covering LGBT protections;

Repeal of affordable care which "has caused fear around coverage for gender-affirming care, spending caps on coverage for HIV-related treatment and the impact on Medicaid and Medicare for low-income segments of the community," 

notes NBC;

A reexamination of the repeal of 'Don't Ask, Don't Tell' and the ability of gay soldiers to serve openly;
A slow down on hate crime investigations;
Widespread support for "religious freedom" legislation [to say nothing of Trump's support for the federal Religious Freedom Restoration Act];
Potential issues for same-sex parents regarding adoption rights;
Oh, and then there's the people working for him.
People who say Trump is pro-LGBT rights should consider leaders of his transition team: pic.twitter.com/W5YtOVTDwc

— Dominic Holden (@dominicholden) November 14, 2016