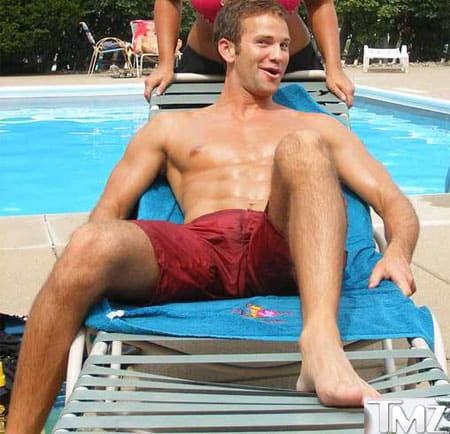 Former Republican Congressman Aaron Schock is expected to be indicted by a federal grand jury on Thursday.
The disgraced anti-gay Illinois lawmaker resigned from his seat in 2015 after questions arose about his alleged misuse of taxpayer dollars.
Schock's attorney, George Terwilliger, called the expected charges a "misuse" of prosecutorial power by the Justice Department.
"This indictment will look bad, but underneath it is just made-up allegations of criminal activity arising from unintentional administrative errors," Terwilliger said in a statement. "These charges are the culmination of an effort to find something, anything, to take down Aaron Schock.
Federal prosecutors in Illinois were expected to announce charges later Thursday.
At a news conference outside Peoria Heights Village Hall, attorney George Terwilliger challenged the timing of the indictment days after a national election and said it appeared "politically calculated."
Schock himself, in brief comments, said prosecutors had spent "millions of taxpayer dollars in an attempt to manufacture a crime."
Schock's troubles began when photos of his Downton Abbey-inspired congressional office leaked and it was then discovered that he illegally accepted a designer's services for free. 
In March of 2015, the FBI began an investigation into Schock's spending habits, an investigation that ultimately revealed "untoward allegations" about Schock that would damage his reputation, according to his lawyers.
Schock has long been rumored to be gay. In an interview given after Schock resigned from office, Schock's father said that his son is not gay.
As a Republican lawmaker, Schock had a history of taking anti-LGBT positions. He voted no on a bill enforcing against hate crimes, and does not support marriage equality.