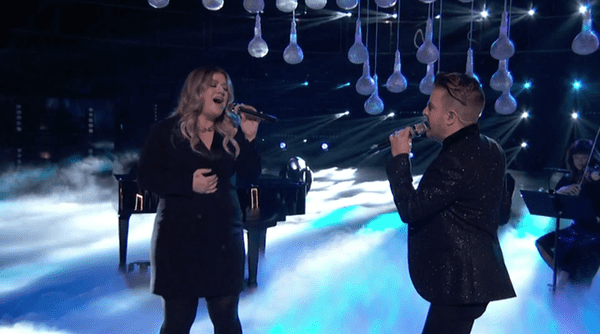 On the finale of The Voice, final 4 contestant Billy Gillman continued to wow viewers as he performed "It's Quiet Uptown" from the musical Hamilton with Kelly Clarkson.
Clarkson covered the song on The Hamilton Mixtape and has already turned in devastating performances of the track about Alexander Hamilton grieving the loss of his son.
Clarkson and Gillman took the number closer to its roots by making it a duet (it's an ensemble number in the stage show). The end result was powerful and moving.
Gillman is coming off a strong performance on Monday night with his rendition of Frank Sinatra's classic "My Way" in addition to a duet with Adam Levine and a performance of an original number. A fan favorite throughout this season, Gilman came in second place.
Watch Clarkson and Gillman belt it out, below.
https://www.youtube.com/watch?v=vr3iIr9y4xc