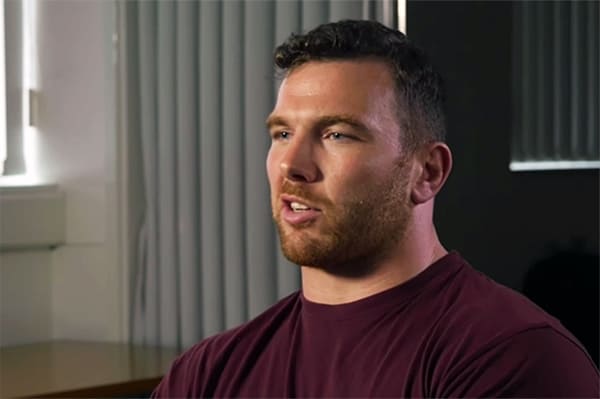 Rugby player Keegan Hirst is set to become the first openly gay English rugby player to play in the top-level Super League when he debuts for club Wakefield Trinity as soon as Friday this week.
While Welshman Gareth Thomas had previously marked the same achievement, Englishman Hirst would be in a class of his own. He came out as gay two years previously, while still playing for the British rugby league team Batley Bulldogs.
Although the decision did not come easily for him, the 29-year-old father of two has since embraced his celebrity among the LGBT community and has done charity work with the Stonewall organization. The powerful 6-foot-4 prop forward enjoyed his best season with the Bulldogs the following year, leading to his new contract with Wakefield:
Hirst is currently recovering from an ankle injury but he would love to make his Super League debut this Friday night at St. Helens. "That wouldn't be a bad place to start, would it?" he says with a grin. "I'm hoping I'll be available for selection. But even if it takes longer I'm quietly confident that once I get in and playing regularly then I can cement my place in the team."
Hirst is hopeful he can play Super League rugby for five years.