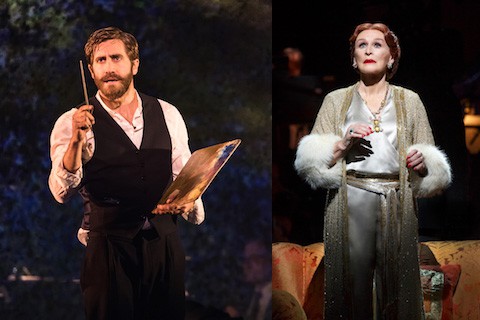 Pink pussy hats may be flooding the streets and Beyoncé may be queen, but on Broadway, where everything old is new again, there's often truth to the adage: It's a man's world, whether we like what we see or not. Two star-powered musical revivals, both of which have audiences leaping to their feet, are prime examples of the different stories we tell about men and women, both artists in this case — who they are allowed to be and become, and how we judge them for it.
In Stephen Sondheim and James Lapine's 1984 musical Sunday in the Park with George, currently at the Hudson Theatre, Jake Gyllenhaal plays late-Impressionist painter Georges Seurat, and later, a striving artist of another generation. In his magnificent and fearless performance, Gyllenhaal mines the myopic psyche of the artist to brilliant effect; George is focused on his painting to the point of obsession and too self-absorbed to see the love right in front of him, even as he sketches her form.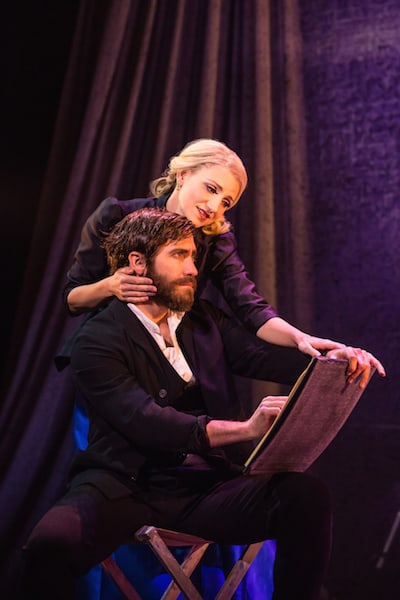 While George's soul belongs to his art, Dot (Annaleigh Ashford, giving one of her finest performances to date) is all too human. Wry, funny, and in tune with her heart, she is the one to root for. When she realizes George will never return her love, she decides to live life on her own terms, taking a piece of him with her.
Sunday in the Park, lovingly directed here by Sarna Lapine (incidentally James' niece) in a beautifully realized transfer of the concert production at NY City Center, brims with insights on the nature of observing life and creating art, often at the expense of love. It also gives its central character, a young male virtuoso, the leeway to act like a narcissistic a-hole — and still be loveable, particularly as embodied by a Hollywood heartthrob.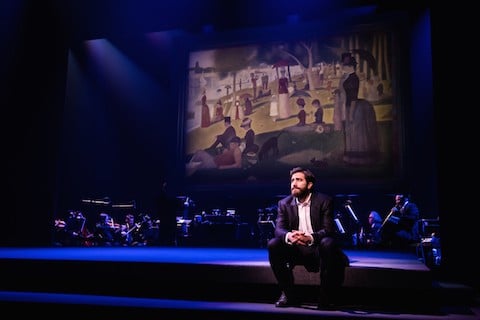 Over at the Palace, where Glenn Close is reprising her most celebrated stage performance as Sunset Boulevard's Norma Desmond, an equally maniacal artist is painted in an altogether different light. As an aging actress, Norma's refusal to accept that she's "washed up" is delusional. Her desire for leading man Joe (Michael Xavier, whose shirtless second act entrance elicits actual gasps) makes Norma a pathetic cougar. Given the culture she's up against, it's not difficult to see why she is often in hysterics, her whole life a sort of crazed Kabuki theatre.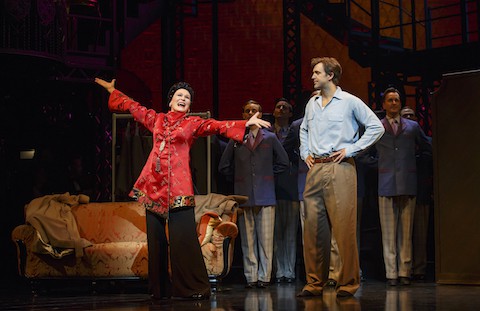 Close put her indelible stamp on the role at the young age of 46. It's to the world's delight (if not Mr. DeMille's) that she's back and ready for her closeup. And Close is brilliant in the role; her show-stopping performance of "As If We Never Said Goodbye" will send any Barbra diehard into an existential crisis of conscience. Of course, the show is a product of its time, both the 1950 film on which it's based, and the early '90s, when Andrew Lloyd Webber, Christopher Hampton, and Don Black adapted it for the stage.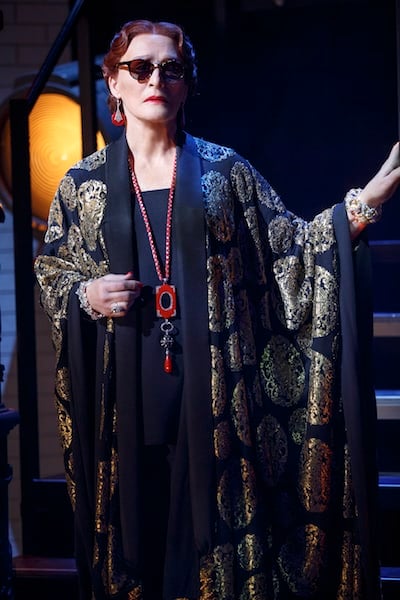 But watching Lonny Price's minimalist revival (of which Close and the on stage orchestra are the main attractions, and everything else gravy), it's troubling to think that a woman anywhere from 40 to 70 can easily play an actress whose turn on the ferris wheel is long over. Everyone knows it but Norma, and the fun is in watching her try to white-knuckle her way back on. It's an incredible role for Close to sink her teeth into, but the fact that her quintessential star vehicle, as an older actress, is about…an insane older actress makes you wonder how little has changed since 1950.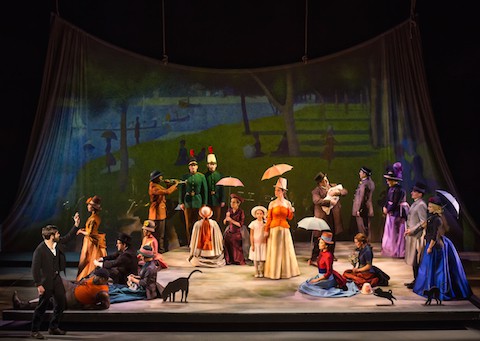 Seurat's iconic painting "Sunday Afternoon on the Island of La Grande Jatte" comes to life each night at the Hudson, a testament to the masterful, ingenious mind of its male creator. Over at the Palace, a fake corpse hangs suspended above the stage, a constant reminder of the danger posed by a woman scorned. Both revivals are giving audiences exactly what they came for — the question is why these are the kind of classic stories we return to, again and again.  
Follow Naveen Kumar on Twitter: @Mr_NaveenKumar (photos: matthew murphy and joan marcus)